Trucksbrands.com – Are you a classic pickup truck lover? Or even you're looking for Chevrolet k10 4×4 pickup trucks for sale? This article will help you a little to find the best.
The Chevrolet C/K is a line of pickup trucks manufactured by Chevrolet from 1960 to 2002. Then it was discontinued and replaced by the Chevrolet Silverado.
The Chevrolet K10 is the third generation of classic Chevy trucks produced by Chevrolet from 1972 to 1991. And in that year, Chevrolet also produced the K20 series.
Read also:
Cheap Chevy 4×4 Trucks for Sale on Craigslist
Chevrolet K10 4×4 Specifications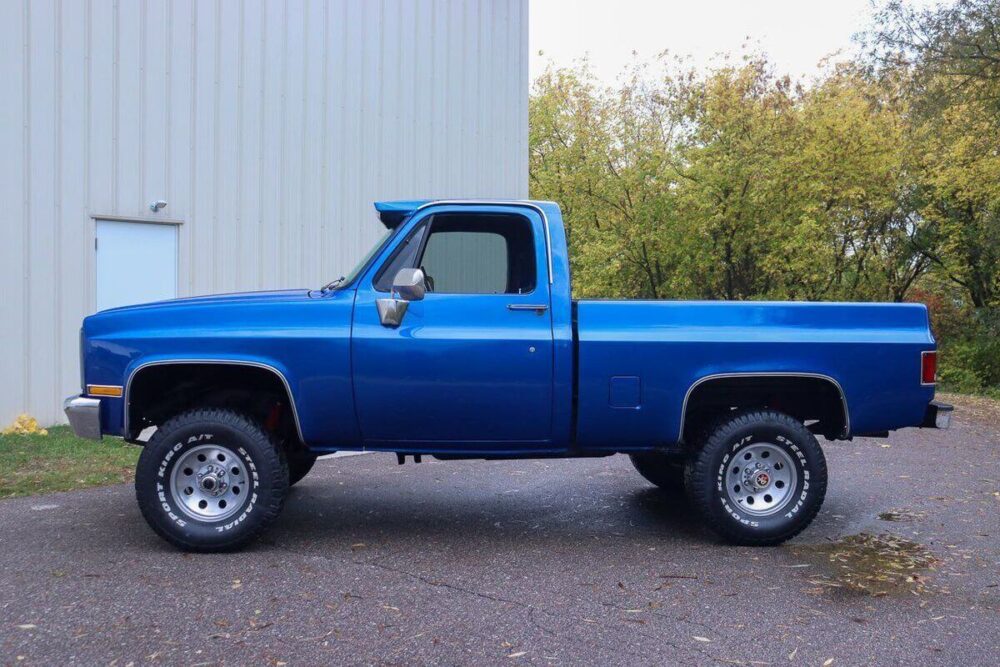 Chevrolet K10 is belong to the third generation of the C/K series. This is a range of American pickup trucks that was manufactured by General Motors.
General Motors gave this generation of the model line the "Rounded Line" moniker. This series produced in multiple facilities across the United States and Canada; the model line was also produced in South America in Argentina and Brazil.
At first Chevrolet used letters and numbers to name their trucks, it signifies the type and size of the truck's drive. Then on the Chevrolet K10, the letter K indicates the truck is four-wheel drive, and the number 10 means the truck weight is half a ton.
Read also:
Chevy Truck Wheel and Tire Packages to Consider
Body style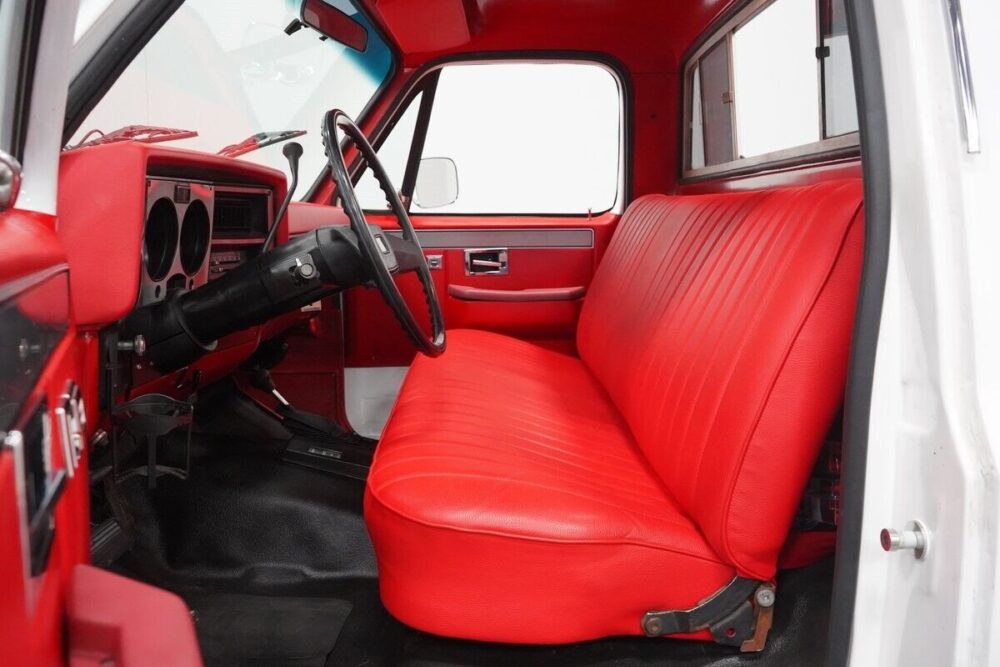 In the early years of its production, the Chevy K10 had a fuel tank in the cabin. Then in 1976 the fuel tank was also moved outside the cabin and had a thicker frame than the previous model.
This pickup truck has a Crew Cab model, has bench seats to carry three passengers. You also won't find engine size in the emblem on the grille from 1976 onwards.
Engine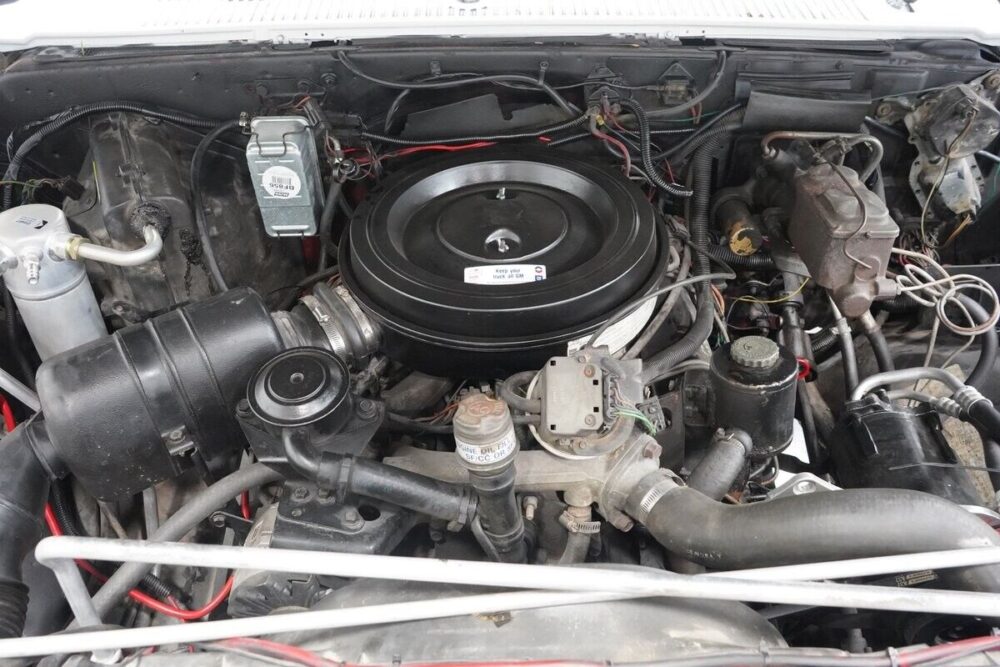 When you search for Chevrolet K10 4×4 Pickup trucks for sale, you will find they have several different types of engines. There are two inline six-cylinder engines and three V8 engines.
On an in-line six-cylinder, the 250 engine produces 100 HP at 3,600 RPM and 175 foot-pounds of maximum torque at 2,000 RPM. Meanwhile, the 292 engine produces 120 HP at 3,600 RPM and 225 foot-pounds at 2,000 RPM.
While the 307 V8 engine produces 115 HP at 3,600 RPM and 205 foot-pounds of torque at 2,000 RPM, the 350 engine produces 155 HP at 3,600 RPM and 225 foot-pounds at 2,000 RPM. And the largest V8 engine, which is 454 produces 240 HP at 4,000 RPM and 355 foot-pounds of maximum torque at 2,800 RPM.
Transmission
Chevrolet K10 Pickup Truck transmissions are available on Both automatic and manual transmissions. The automatic transmission is a three-speed turbo-hydromatic, equipped with a NP203 transfer case and full-time four-wheel drive.
While the manual transmission was a three-speed saginaw, equipped with NP205 transfer cases and four-wheel drive which must be activated.
Read also:
Used Chevy 4×4 Trucks For Sale Under $5,000 – Buyer's Guide
How to Find a Chevrolet K10 4×4 Pickup Trucks For Sale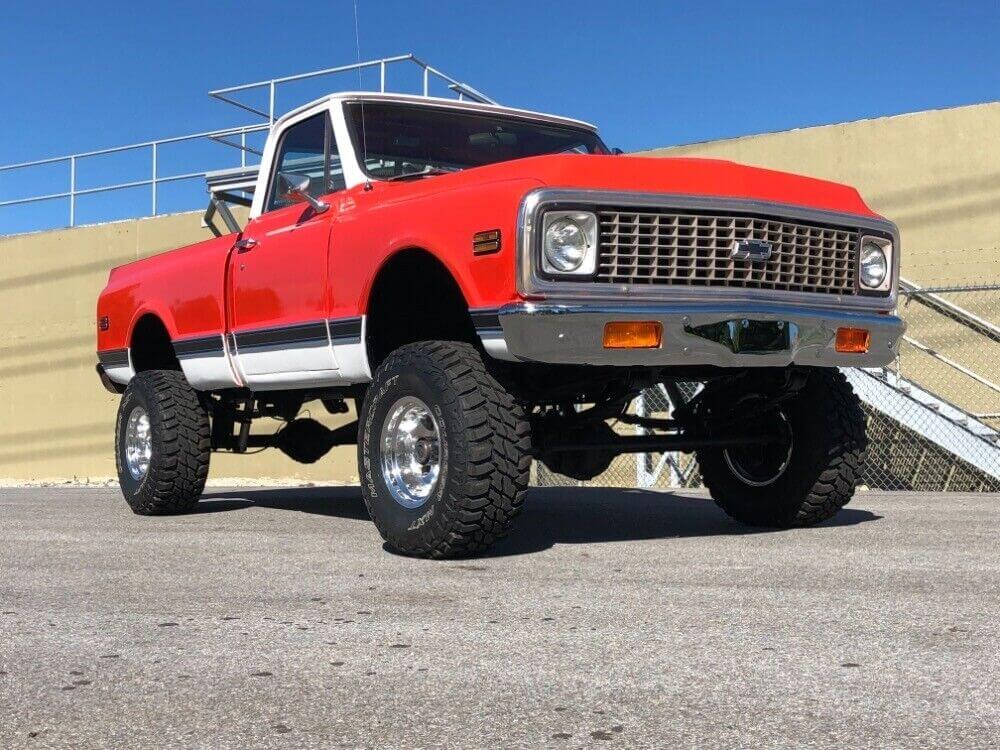 The Chevrolet K10 4×4 is a great choice for a farm truck or other outdoor use. They are designed to be an affordable platform for multiple purposes.
For that reason, many people want to have one in their garage. But you need to realize that the Chevrolet K10 is a classic pickup truck, and you can only get used ones these days.
Then how do you find Chevrolet K10 4×4 pickup trucks for sale? Yes, that's right, the marketplace is the first place you should visit.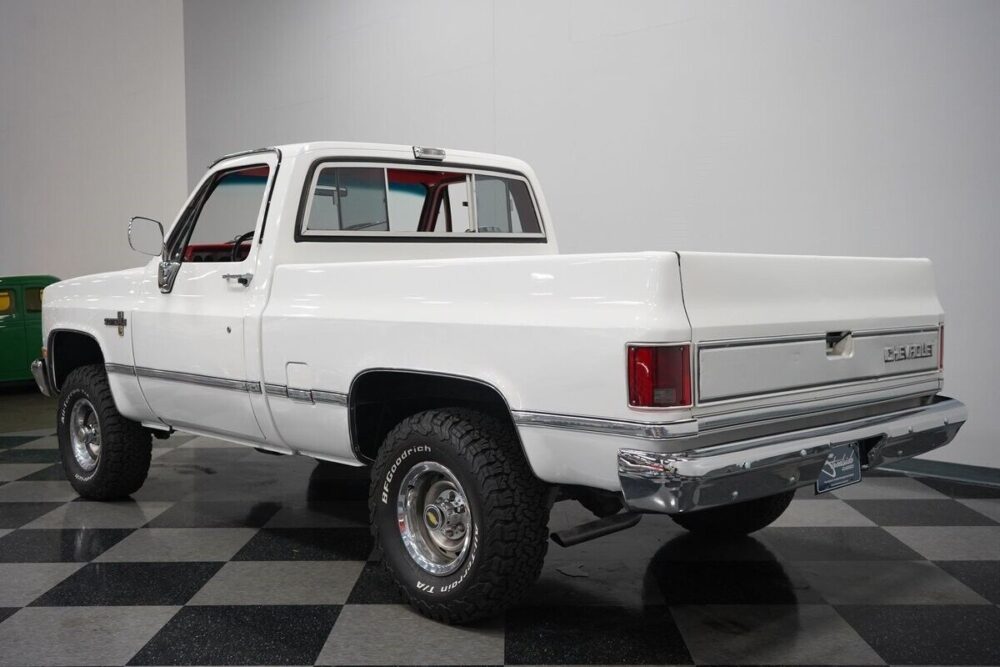 Finding classic pickup trucks for sale is not a difficulty if you have experience visiting marketplaces. But if you are a beginner, maybe you don't know which marketplace to visit.
The easiest way for beginners is to enter the keyword 'Chevrolet K10 4×4 Pickup Trucks For Sale' in a Google search engine. Then you will see several marketplaces that appear on page one of the search results.
There are several great sites that you can visit when it comes to Chevrolet K10 4×4 Pickup Trucks For Sale. They are Hemmings, eBay and Autotrader.
Read also:
Are New Chevy Trucks Reliable? A Comprehensive Look
How Much Does a Chevrolet K10 4×4 Pickup Trucks Price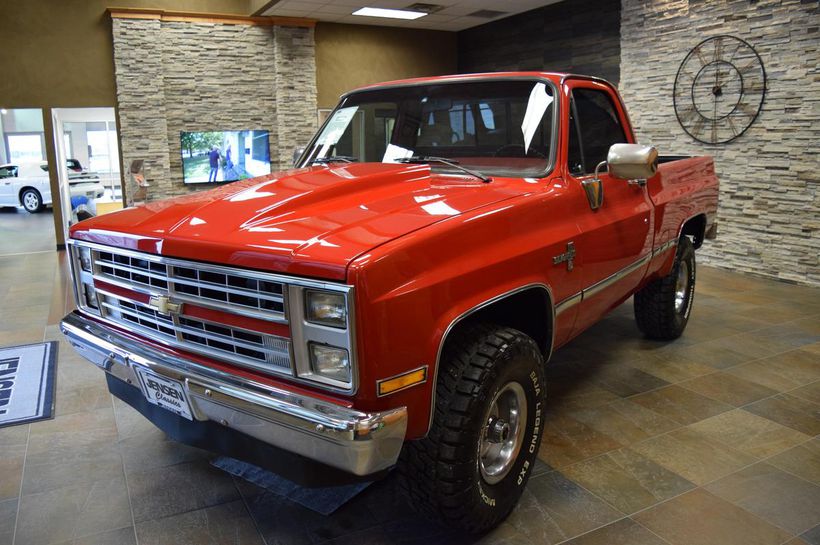 Regarding how much the Chevrolet K10 costs, there is no specific standard for how much money you have to spend when you want to have it. Because this Chevy K10 4×4 is a classic truck that almost everyone wants to own.
After doing research on several automotive marketplaces, we found that the Chevrolet K10 has a price range of $20,000 to $60,000. The seller sets the price based on the condition of the vehicle, including the model, year of manufacture and modifications applied.
Read also:
New Models of Chevy Trucks: 2023 Lineup