Trucksbrands.com – Looking for new or used Mitsubishi pickup trucks? Mitsubishi L200 or Mitsubishi Triton is the most affordable compact pickup truck produced by Mitsubishi Motors.
Mitsubishi Motors, a Japanese automotive manufacturer, has produced several pickup trucks over the years. They are debuted in Japan in 1987 and quickly became one of the most popular vehicles in the country.
The most well-known Mitsubishi pickup truck is L200 or also known as Triton in other market. First introduced in 1978, the L200/Triton has undergone several generations of updates and is available in various configurations.
Read also:
Toyota Dually for Sale on Craigslist
Mitsubishi Motors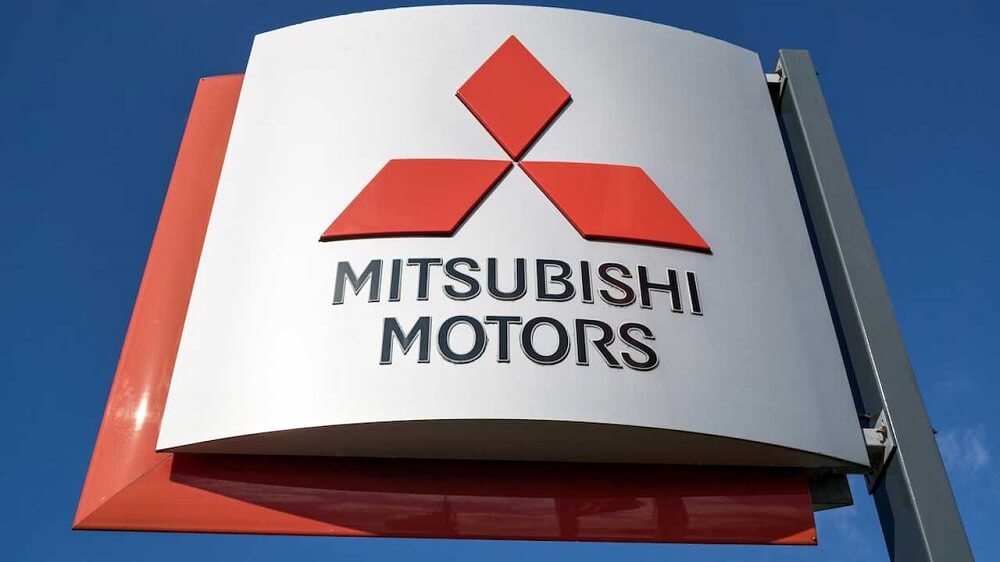 Mitsubishi Motors Corporation (MMC) is a Japanese automotive manufacturer headquartered in Minato, Tokyo. Although this company was founded in 1970, based the history Mitsubishi has been in the automotive business since 1917.
Mitsubishi Motors produces a wide range of vehicles, including sedans, SUVs, crossover vehicles, and pickup trucks. Some of the popular models include the Mitsubishi Outlander, Mitsubishi Eclipse Cross, Mitsubishi Mirage, and Mitsubishi Pajero.
Even in 2011, it was recorded as the sixth largest production volume in Japan and the 19th largest in the world. Today the company is part of the Renault–Nissan–Mitsubishi Alliance and Keiretsu Mitsubishi.
Read also:
2017 Chevy 4×4 Trucks for Sale, Is Worth to Buy?
Mitsubishi Pickup Trucks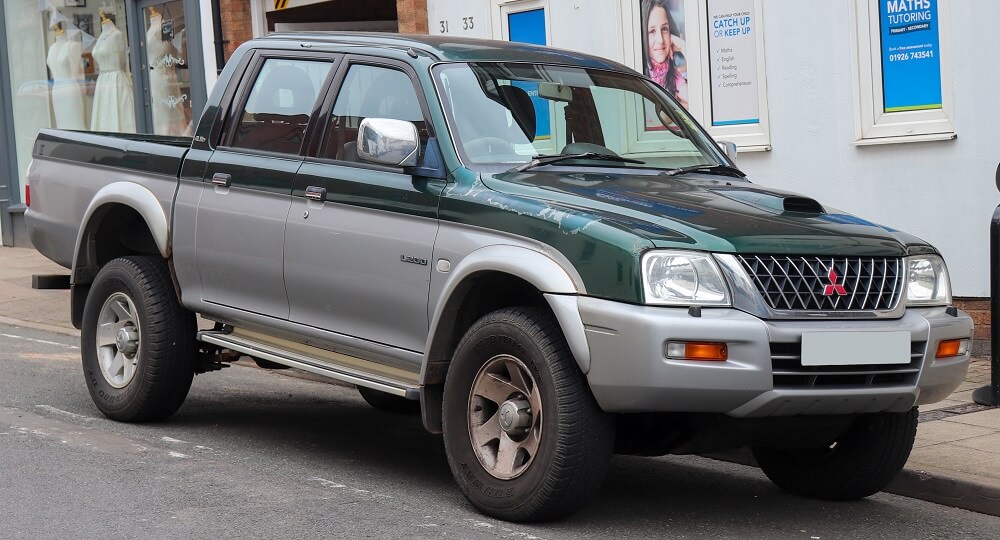 Mitsubishi has been producing pickup trucks for several decades. Their first pickup truck, the Mitsubishi Forte, was introduced in 1978.
And since then, they have produced various models such as the L200/Triton, Strada, Mighty Max, and Raider, among others. Mitsubishi pickup trucks are popular in many regions of the world, including Asia, Europe, Australia, and Latin America.
The production timeline of each model may vary, but Mitsubishi has consistently offered pickup trucks in their lineup for many years.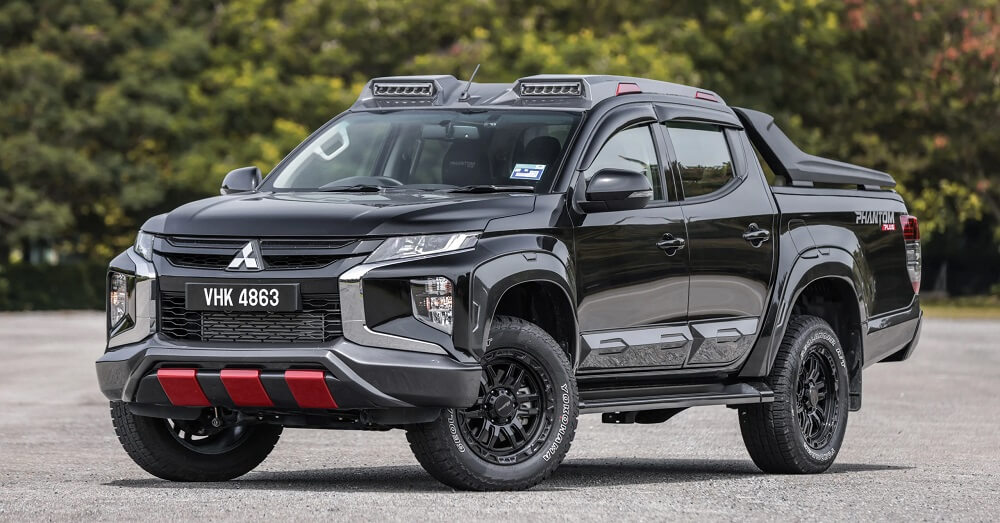 Mitsubishi pickup trucks have several characteristics, depending on the model in question. However, some general characteristics that can be attributed to Mitsubishi pickup trucks are:
Tough Design: Mitsubishi pickup trucks generally have a tough and sturdy design, with firm and sharp lines.
Powerful Performance: Diesel engines in some Mitsubishi pickup models often have more power and torque than counterparts in passenger cars.
Large Hauling Capacity: Mitsubishi pickup trucks are generally designed to be able to carry heavy loads and have a larger payload capacity.
Good Off-road Capability: Some Mitsubishi pickup models, such as the L200/Triton and Strada, are equipped with a four-wheel drive (4WD) system and good off-road capability.
Spacious and Comfortable Cabin: Mitsubishi Pickups are equipped with a spacious and comfortable cabin, as well as features similar to passenger cars, such as an entertainment system, air conditioning, and so on.
Read also:
Who Makes the Best Truck Minus Ford
Mitsubishi L200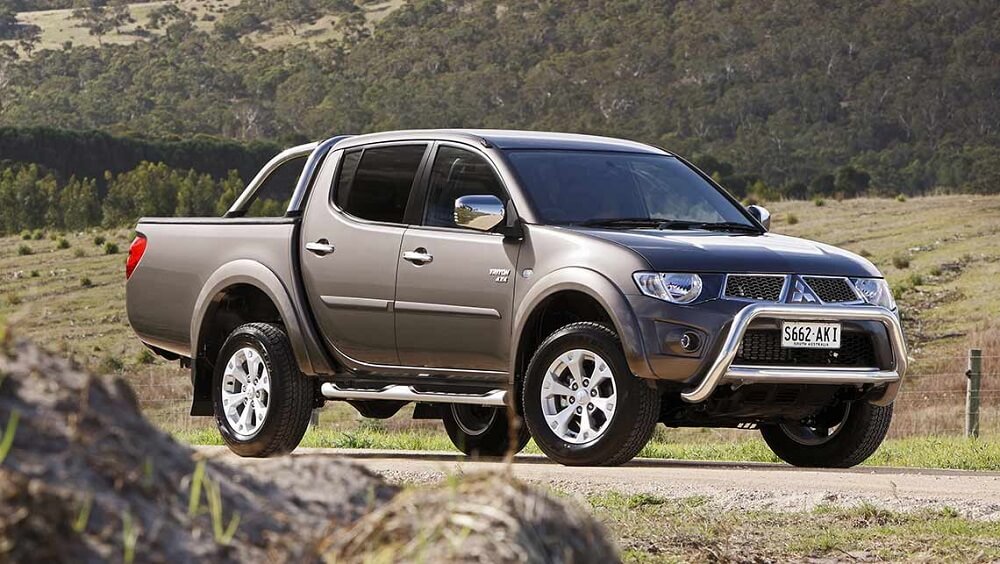 Mitsubishi L200 is a popular and capable pickup truck that offers a good balance of performance, comfort, and versatility. The L200 was first introduced in 1978 and has undergone several generations of updates since then.
This compact pickup truck is known for its robust and reliable performance. And it has been recognized for its durability, fuel efficiency, and off-road capability.
In some markets, the Mitsubishi L200 also known as the Mitsubishi Triton. It is one of Mitsubishi's most popular and best-selling models.
The L200 also the most affordable Mitsubishi pickup truck. It has an EPA-approved fuel economy of 17.8 mpg, making it an excellent choice for work and play.
Mitsubishi L200 pickup trucks are designed for both personal and commercial use. And it is available in various configurations, including single cab, double cab, and club cab.
Mitsubishi L200/Triton General Specifications
Although the L200 is a compact pickup truck, it has almost the same features as a passenger car. Here are some of the notable features of the Mitsubishi L200 include:
Engine: Available with a range of diesel engines, including a 2.4-liter MIVEC turbo diesel engine that delivers up to 181 HP and 317 lb-ft of torque.
Transmission: Comes with either a 6-speed manual or a 6-speed automatic transmission.
4WD System:  Equipped with a 4WD system with a choice of three modes: 2H, 4H, and 4L.
Safety Features: Equipped with hill start assist, hill descent control, trailer stability assist, and a range of airbags.
Technology Features: Equipped with touchscreen infotainment system, smartphone integration, and a range of driver assistance features such as lane departure warning and forward collision mitigation.
Read also:
Chevy 4×4 Mud Trucks For Sale – Buyer's Guide
All New 2023 Mitsubishi L200 Price List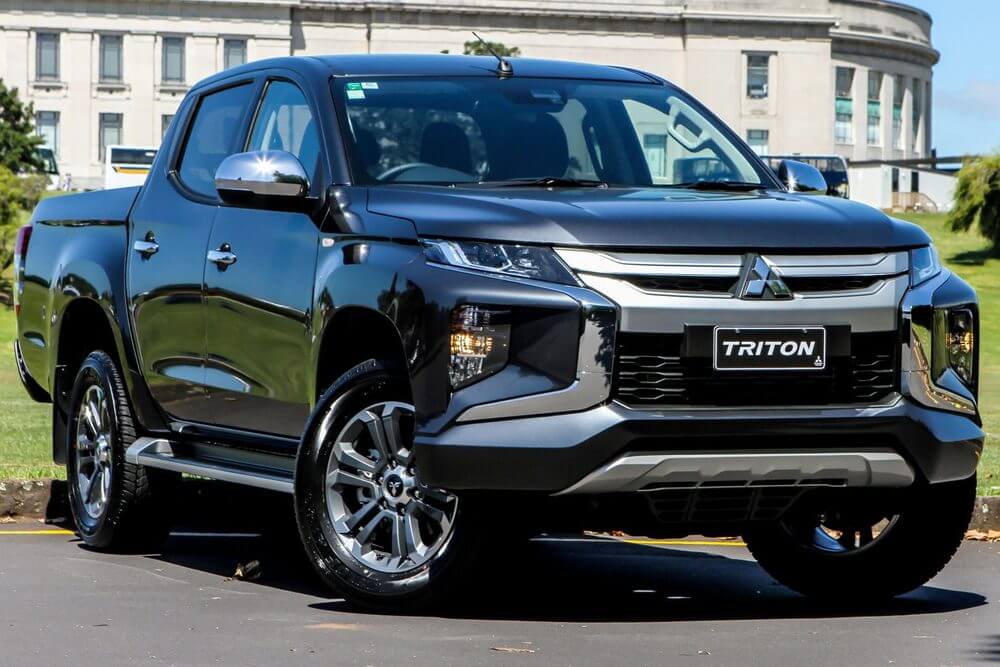 The Mitsubishi Triton 2023 comes in several configurations and different trim levels. They are Dual Cab, Extra Cab, Other and Single Cab, the basic trim level is GLX and the top is GSR .
Here are the complete price list for the new Mitsubishi Triton 2023:
Dual Cab
GLS (4X4) 2.4L, Diesel, 6 Speed AT Price: $51,490
GLS (4X4) 2.4L, Diesel, 6 Speed MT Price: $49,690
GLS (4X4) Sport Edition 2.4L, Diesel, 6 Speed AT Price: $56,440
GLX (4X2) 2.4L, Diesel, 6 Speed AT Price: $40,440
GLX (4X4) 2.4L, Diesel, 6 Speed AT Price: $44,690
Glx+ (4X4) 2.4L, Diesel, 6 Speed AT Price: $47,190
GLX (4X4) 2.4L, Diesel, 6 Speed MT Price: $41,440
Glx+ (4X4) 2.4L, Diesel, 6 Speed MT Price: $44,940
GLX-R (4X2) 2.4L, Diesel, 6 Speed AT Price: $43,690
GLX-R (4X4) 2.4L, Diesel, 6 Speed AT Price: $47,940
GSR (4X4) 2.4L, Diesel, 6 Speed AT Price: $57,940
Extra Cab
GLX+ (4X4) 2.4L, Diesel, 6 Seed MT Price: $45,440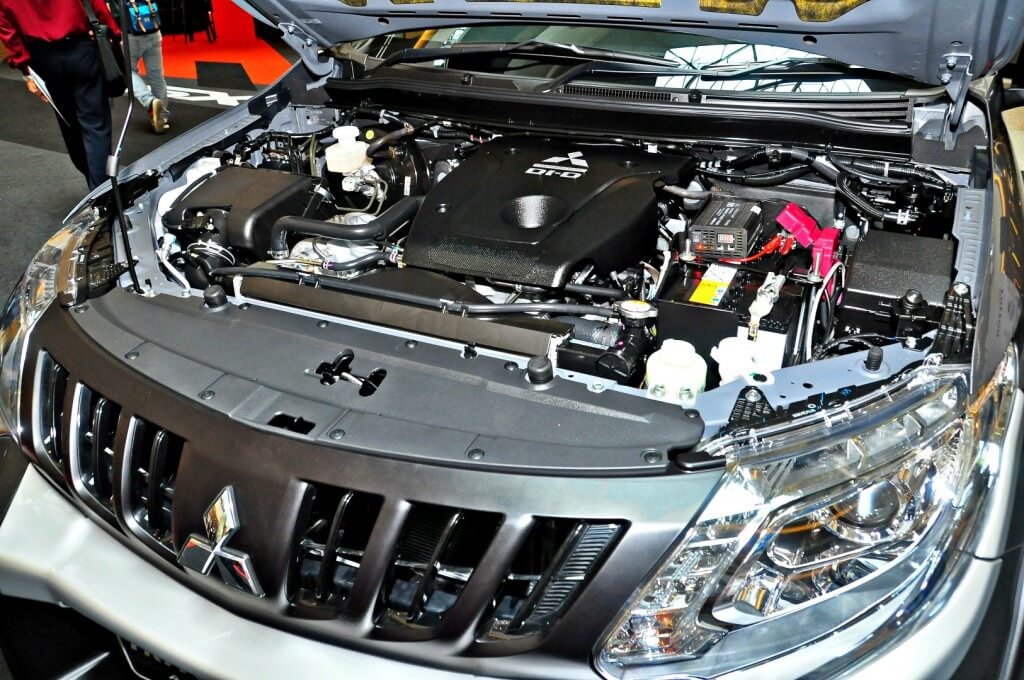 Single Cab
GLX (4X2) 2.4L, Diesel, 6 Speed AT Price: $32,990
GLX (4X2) 2.4L, Diesel, 6 Speed MT Price: $30,740
GLX (4X4) 2.4L, Diesel, 6 Speed AT Price: $39,740
GLX (4X4) 2.4L, Diesel, 6 Speed MT Price: $37,490
Other
GLX (4X4) 2.4L, Diesel, 6 Speed AT Price: $42,940
GLX (4X4) 2.4L, Diesel, 6 Seed MT Price: $39,940
Read also:
2013 F150 Bed Liner Cost and Installation Process
Mitsubishi L200 Pickup Trucks in USA Market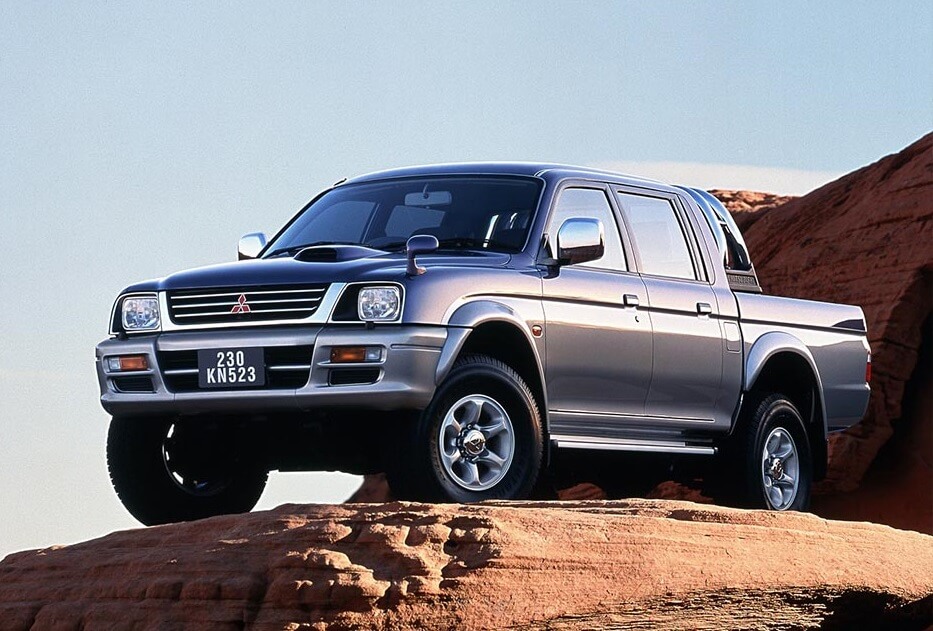 In the past, Mitsubishi have offered several pickup truck models in the USA market. They are including the Mitsubishi Mighty Max and the Mitsubishi Raider.
However, they stopped production of their pickup trucks in the USA in 2008. It mean that Mitsubishi has a limited presence in the pickup truck market in the USA.
The Mitsubishi pickup trucks was initially slated to arrive in the U.S. market by 2025.  However, the coronavirus pandemic has put off the arrival of the vehicle.
Since 2008, Mitsubishi does not currently offer any pickup truck models in the US market, Mitsubishi L200 or Triton is no exception. However, They has plans to launch a new midsize pickup truck to the US market in the near future.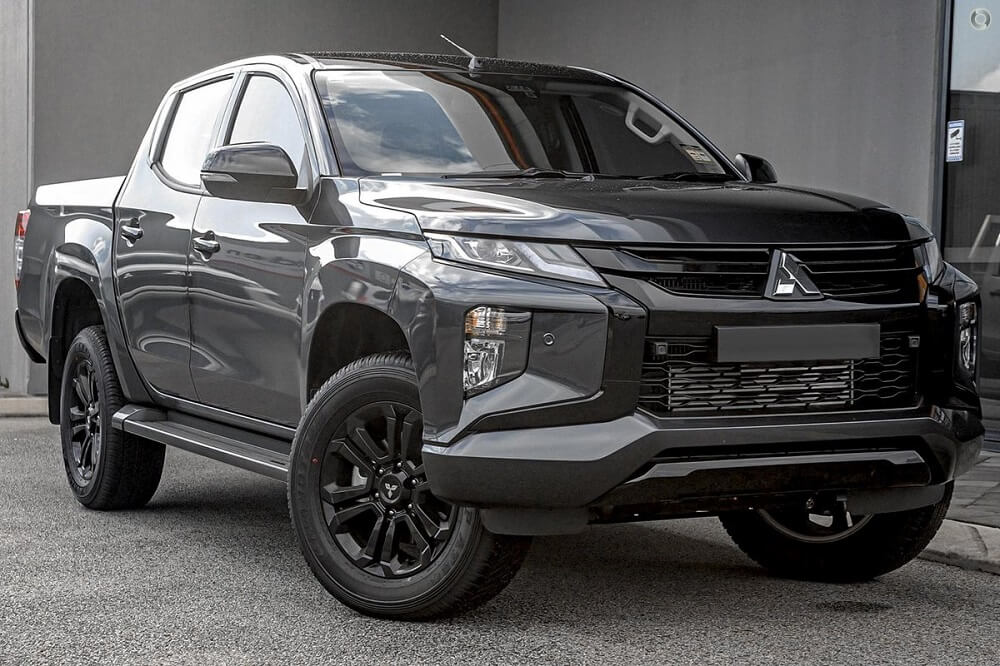 The largest market for Mitsubishi pickup trucks is in Southeast Asia, specifically in Thailand. Mitsubishi Triton or L200 is very popular in Thailand and other Southeast Asian countries.
Even they can competes with other popular pickup truck models like the Toyota Hilux and the Ford Ranger. Mitsubishi also has a strong presence in Australia and New Zealand, where its Triton model is also well-regarded by consumers.
Read also:
Ram 1500 Bed Liner 2021 Best Products to Buy