Nerf bars for trucks Trucksbrands.com Already know nerf bars vs running boards? Or want know nerf bar steps?
Are accessories to help you for getting in or out of the van, and running boards share the same function. Both can be made from a variety of materials and in different lengths. While these accessories are similar in function, they have a few important distinctions to consider.
Running boards typically provide a step that runs the full length of the board. There are many styles, sizes, and types of nerf bars for trucks compared to running boards. It is important to explore all information on each type to determine which one is best for you.
Although both accessories are sometimes used interchangeably by some manufacturers, there are key distinctions between the two. The following points will help you choose the best product that suit your needs and preferences.
Nerf Bars for Trucks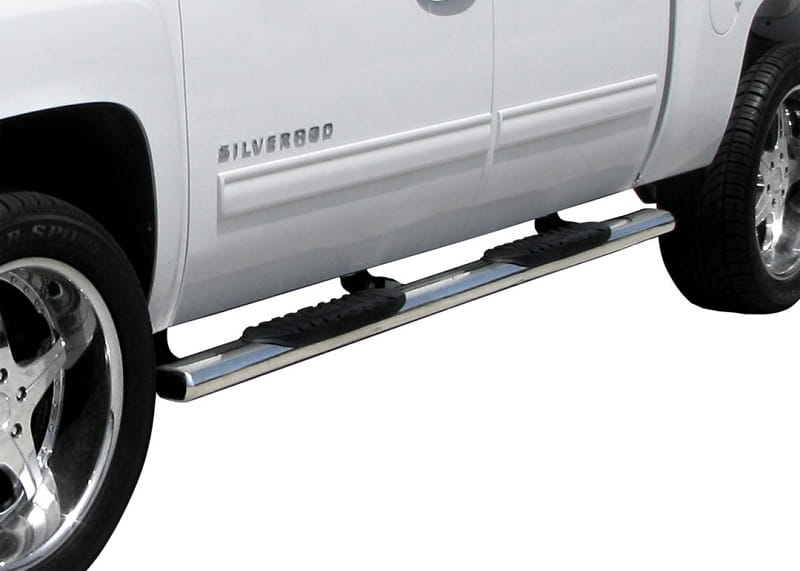 Truck manufacturers adopted nerf bars from the speed racing. Nerf bars is originally designed to fend off the aggressive racer in the professional motor racing, these were often tube-like devices that attached to the side of the vehicle.
These accessories help drivers avoid some of the bumps and mud splashes of bumpy gravel roads. The bars allow people to clean mud and debris from the boots before entering the cabin. Nerf bars for trucks come in a variety of lengths and materials.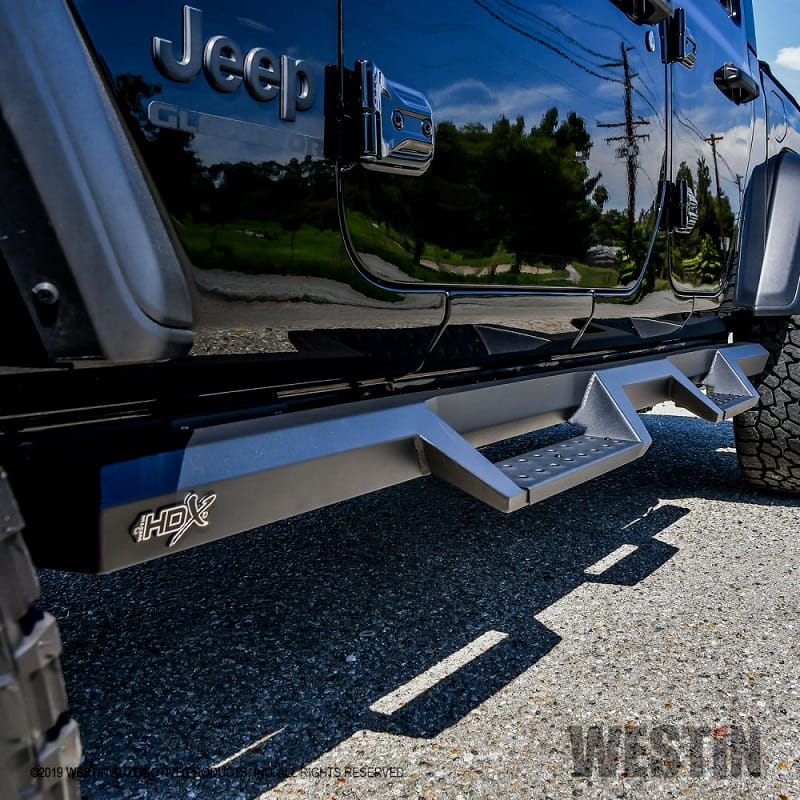 They are made of aluminum or steel and can hold up to 500 pounds. Some nerf bars offer rubber grips for better slip resistance, while other sleeker designs forgo this option. Some manufacturers offer wheel-to-wheel nerf bars as the truck's cab length, providing easy access to the truck and the truck bed.
Oval-shaped nerf bars for trucks are another style to consider, as they are wider and more secure than round bars. Nerf bars provide protection against rock chips and other debris while riding. By installing nerf bars, you can prevent some debris from hitting or scratching your vehicle's doors and side panels.
4wheelparts
runningboardwarehouse
Read also:
Chevy Trucks on Craigslist, How to Beat and Outsmart Salesman
Used Pickups on Craigslist Best to Buy
Running Boards for Trucks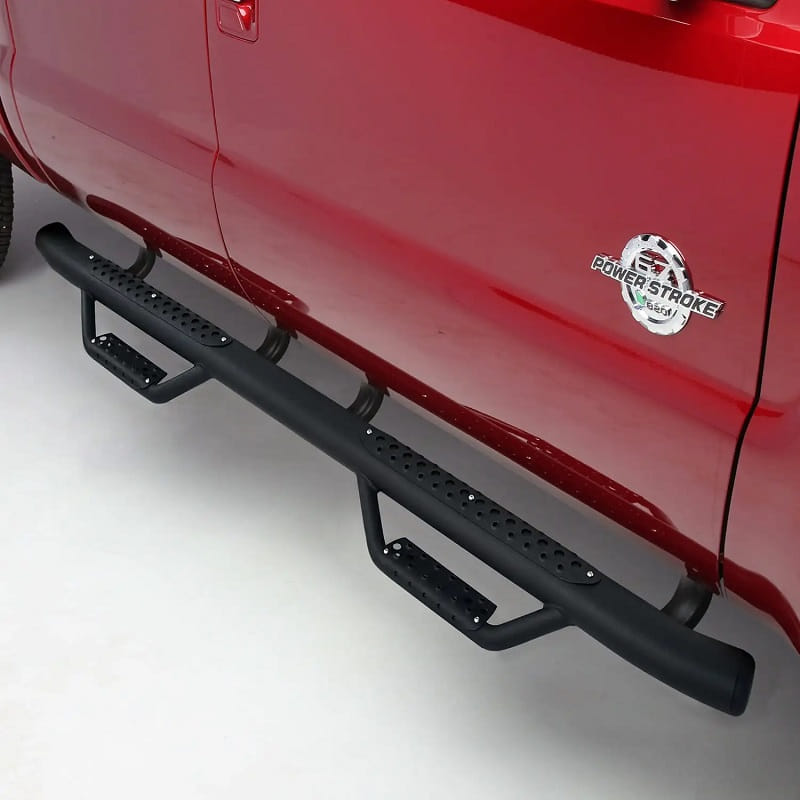 The running boards provide space for your feet to in and out of the cab. They are often equipped with non-slip pads to keep the foot firmly on the step. They're built to resist slipping in rain, snow, and other environmental elements.
Running boards and nerf bars for trucks provide useful help for small passengers who may have difficulty getting in and out of a vehicle. By providing some support for getting in and out of the cab, while protecting the exterior paint, running boards are a great accessory to your vehicle.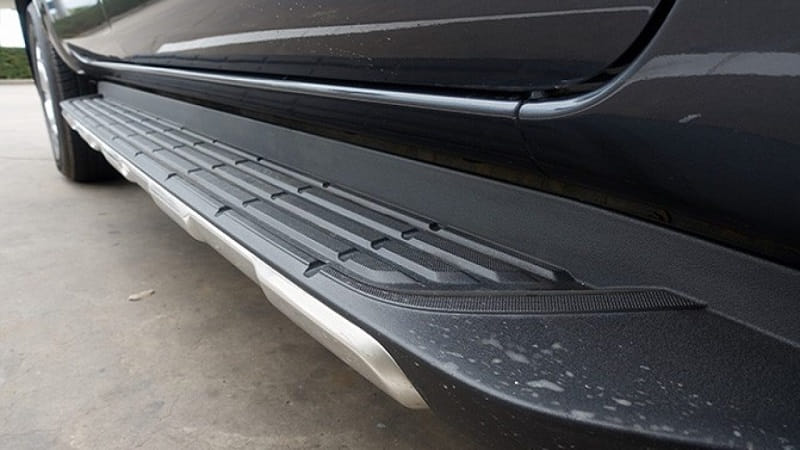 It can be used as a doormat before entering the vehicle; a place where passengers can dry their feet before entering the truck. It's available in many types of materials, including aluminum, steel, plastic, and fiberglass. Just find the best material that last well over time and maintain its elegant appearance.
But running boards can get dirty and snow filled in winter which make the vehicle dirtier. Running boards and nerf bars for trucks affect the ground clearance of the truck. Remember that your vehicle's ground clearance does not exceed its lowest point.
Nerf Bars vs. Running Boards: Which Is the Best?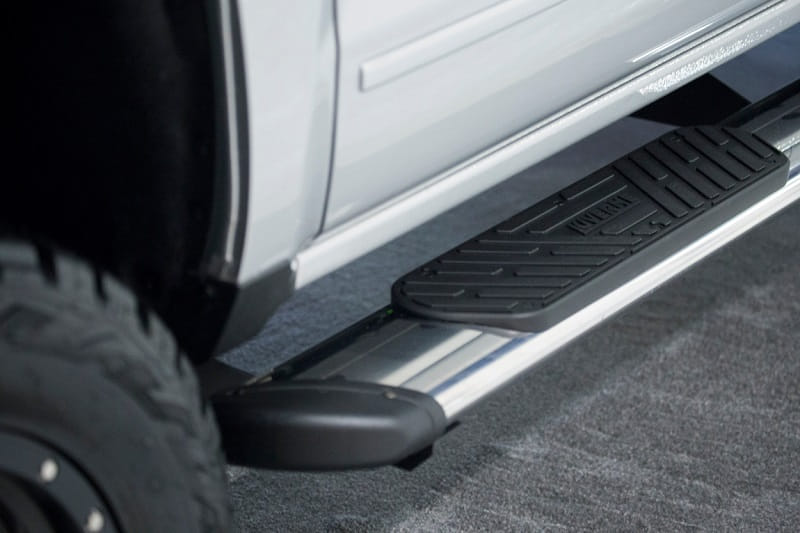 The purpose of nerf bars and running boards is to help someone get in and out of your truck easily. Both act as a ladder that makes it easier to get in and out of the vehicle. In addition to the convenience, they also make your van appear closer to the ground, which gives a streamlined look.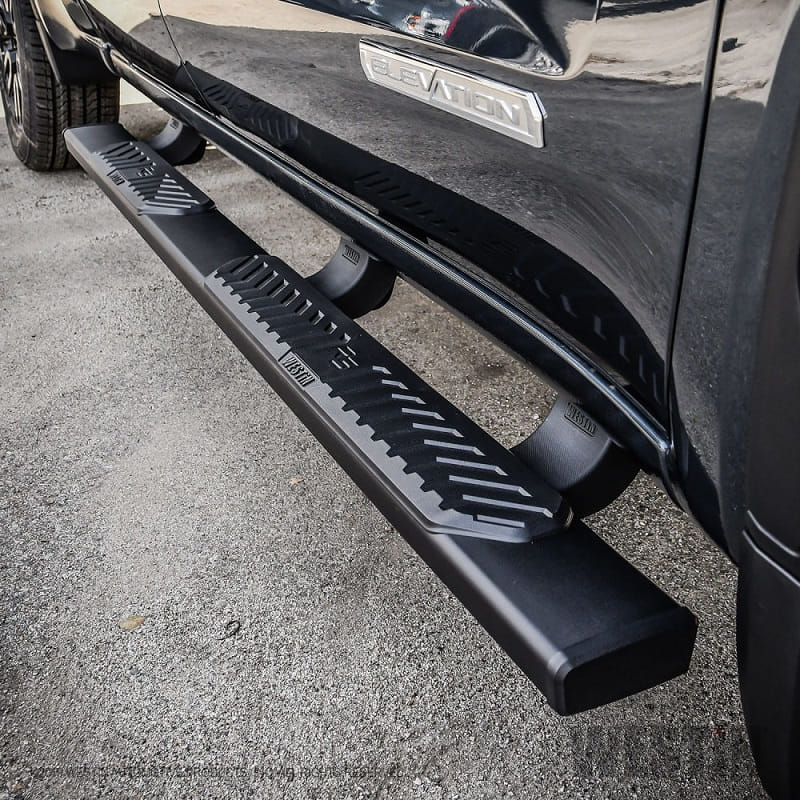 Nerf bars for trucks and running boards work well for slip-resistant; the main difference is the style. When deciding between a running board or a nerf bar, consider your preferences. Do you prefer a stainless-steel finish or a powder coat? Are you searching for functionality or just appearance?