Trucksbrands.com – Looking for the most American-made truck? Well, you've come to the right place. In this article, we'll explore some of the top contenders for the "Most American-Made Truck" and provide you with the information you need to make an informed decision.
When it comes to evaluating the "American-ness" of a truck, there are several factors to consider. These include the percentage of parts sourced from the United States, the location of the assembly plant, and the manufacturer's commitment to domestic production.
By examining these factors, we can determine which truck truly embodies American manufacturing. So, whether you're a proud patriot looking to support domestic industries or simply interested in the origins of your trusty pickup, join us as we delve into the world of American-made trucks.
Together, we'll uncover the contenders for the "Most American-Made Truck" and gain valuable insights into the state of manufacturing in the United States today. Buckle up, it's going to be an exciting ride!
Related: Who Makes the Best Truck Minus Ford
Top American Made Truck Brands
When it comes to American-made trucks, there are several brands that have made a name for themselves in the industry. These brands have a long-standing reputation for producing reliable, durable, and high-quality trucks that are beloved by many American truck enthusiasts.
Here are some of the top American-made truck brands:
Ford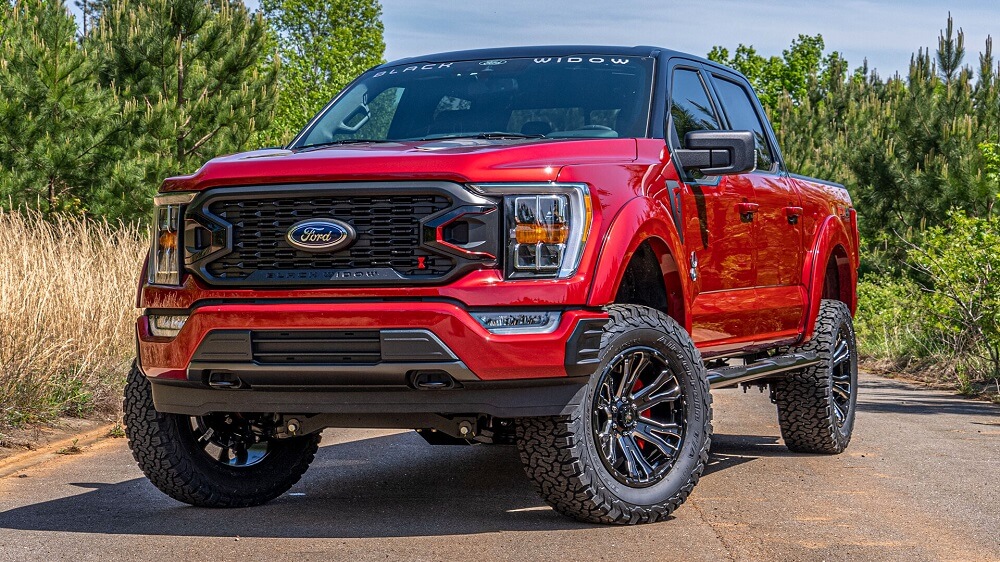 Ford is one of the most iconic and well-known American truck brands. The Ford F-150, introduced in 1948, has been the best-selling vehicle in the United States for over four decades.
Known for its impressive towing and payload capacities, the F-150 is a favorite among consumers looking for a powerful and versatile truck.
Chevrolet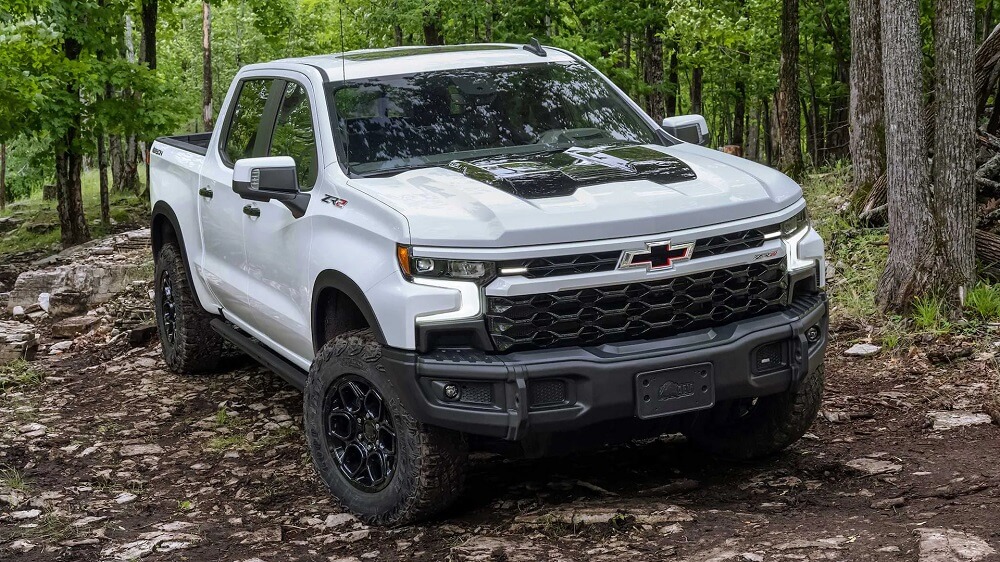 Chevrolet, a subsidiary of General Motors, is another prominent American-made truck brand. The Chevrolet Silverado has a reputation for its robust performance, spacious interior, and advanced technology features.
With various trims and engine options available, the Silverado caters to a wide range of truck buyers.
Ram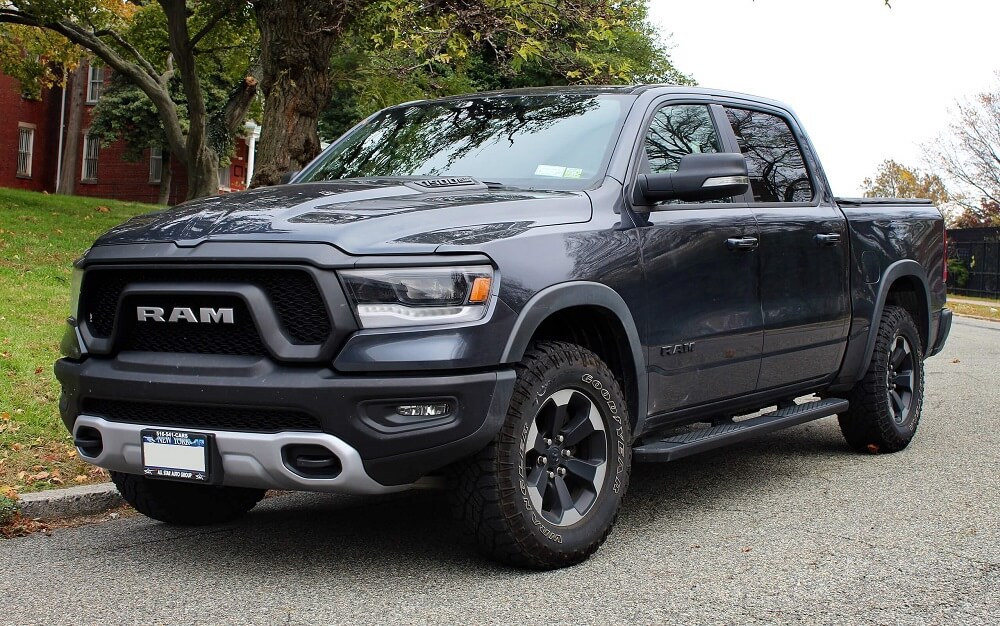 Ram, formerly known as Dodge Ram, is known for manufacturing rugged and capable trucks. The Ram 1500 has gained a devoted following for its smooth ride, luxurious interior, and impressive towing capabilities.
In recent years, Ram has made strides in fuel efficiency and innovative features, making it a strong contender in the American truck market.
GMC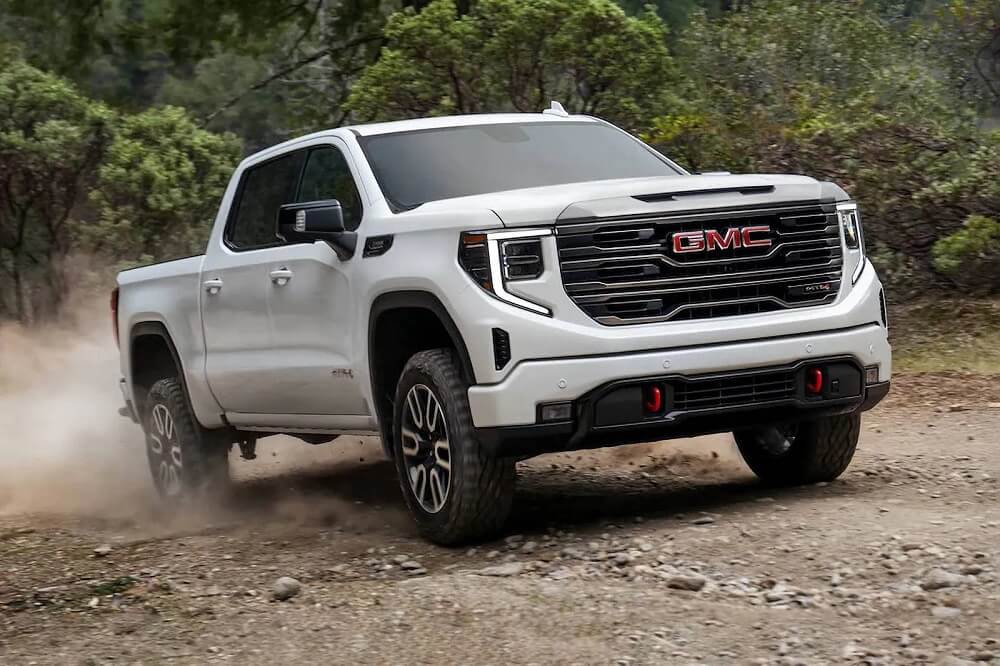 GMC, also a division of General Motors, is known for producing trucks with a blend of ruggedness and refinement. The GMC Sierra offers a comfortable ride, advanced towing features, and upscale interiors.
With its robust powertrain options and advanced technology, the Sierra appeals to truck buyers who desire both utility and luxury.
Toyota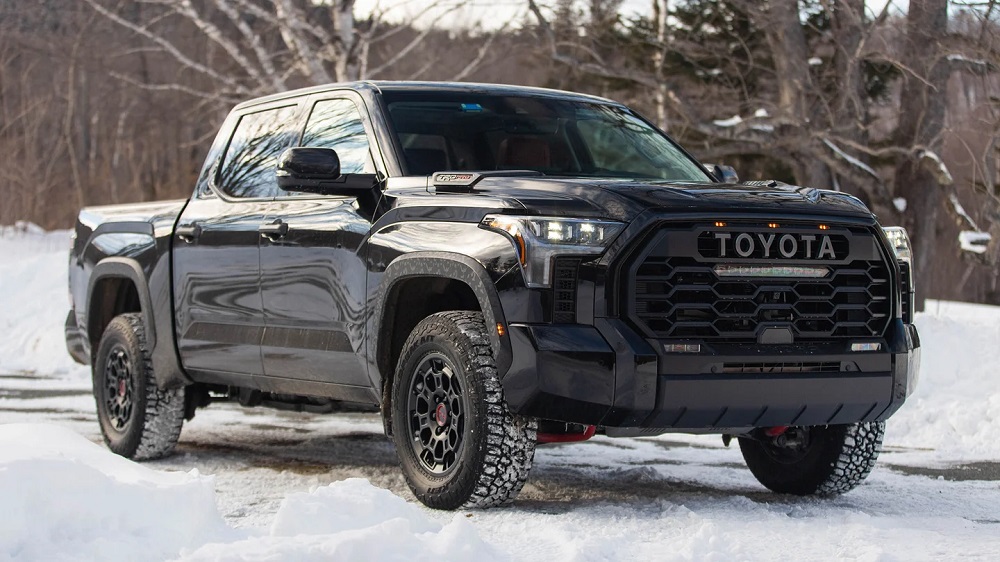 While not traditionally recognized as an American-made truck brand, Toyota has a strong presence in the truck market. The Toyota Tundra, built in San Antonio, Texas, boasts a bold design, impressive off-road capabilities, and a reputation for reliability.
Many American consumers appreciate the Tundra's combination of American manufacturing and Japanese engineering.
Read also: Classic Trucks for Sale in Texas by Owner (Best American Vehicle)
These are just a few of the top American-made truck brands that have gained popularity and a loyal following. Each brand offers unique features and advantages, catering to the diverse needs and preferences of truck buyers in the United States.
Whether you're looking for power, comfort, or innovative technology, these brands have proven their ability to deliver quality trucks that proudly carry the "Made in America" label.
Features to Look for in An American Made Truck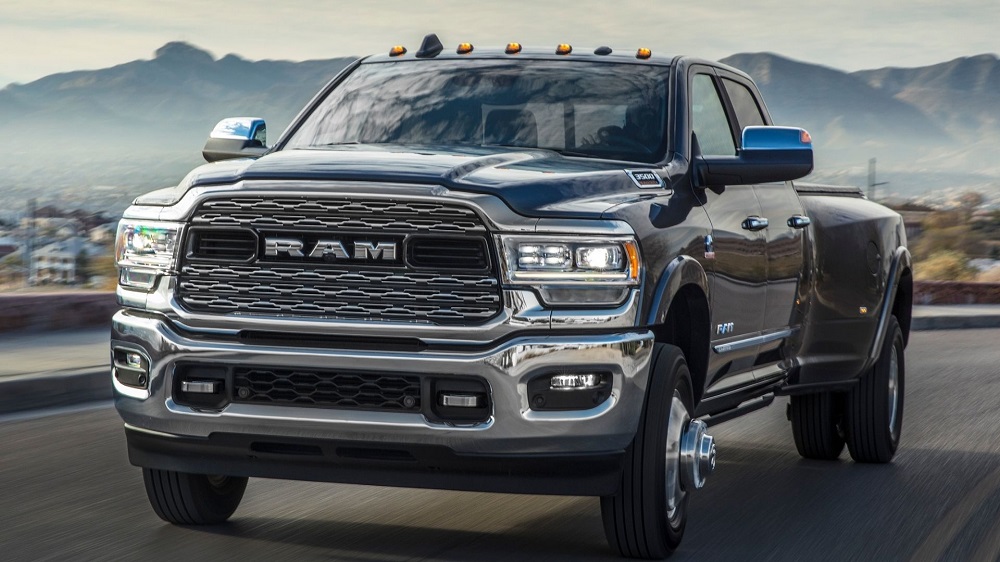 When shopping for an American made truck, there are a few key features to keep in mind. It ensure you find the perfect vehicle that meets your needs and preferences.
Take the time to research different models, test drive them, and compare their specifications to make an informed decision. Here are some important factors to look for:
1. Engine Power and Performance
When it comes to trucks, power and performance are crucial. Look for a truck with a powerful engine that can handle your towing and hauling needs.
American made trucks are known for their robust engines that deliver excellent horsepower and torque.
2. Durability and Reliability
Trucks are built to withstand tough conditions and heavy use, so it's essential to choose one that is durable and reliable. American made trucks are known for their rugged construction and long-lasting performance.
Look for a truck that has a solid frame, high-quality materials, and a reputation for dependability.
3. Towing and Hauling Capacities
One of the main reasons people buy trucks is for their towing and hauling capabilities. American made trucks are designed to excel in this department.
Look for a truck with a high towing and payload capacity to tackle all your heavy-duty tasks. It's also essential to consider features like trailer sway control and integrated trailer brake controllers for added safety and convenience.
4. Off-Road Capabilities
If you're an adventure seeker or need a truck for off-road activities, consider a model with exceptional off-road capabilities. Look for features like four-wheel drive, off-road suspension, and skid plates for added protection.
American made trucks are known for their off-road prowess and can handle a variety of terrains with ease.
5. Advanced Safety Features
Safety should always be a top priority, and American made trucks come equipped with advanced safety features to help protect you and your passengers. Look for trucks that offer features like forward collision warning, blind-spot monitoring, lane-keeping assist, and rearview cameras.
These features can help prevent accidents and provide peace of mind on the road.
6. Infotainment and Connectivity
In today's digital age, having the latest technology in your truck is a must. Look for trucks that offer an intuitive infotainment system with features like Apple CarPlay, Android Auto, and a touchscreen display.
Bluetooth connectivity and USB ports are also essential for seamless integration with your devices.
Read also: Truck Driving School In US for Foreigners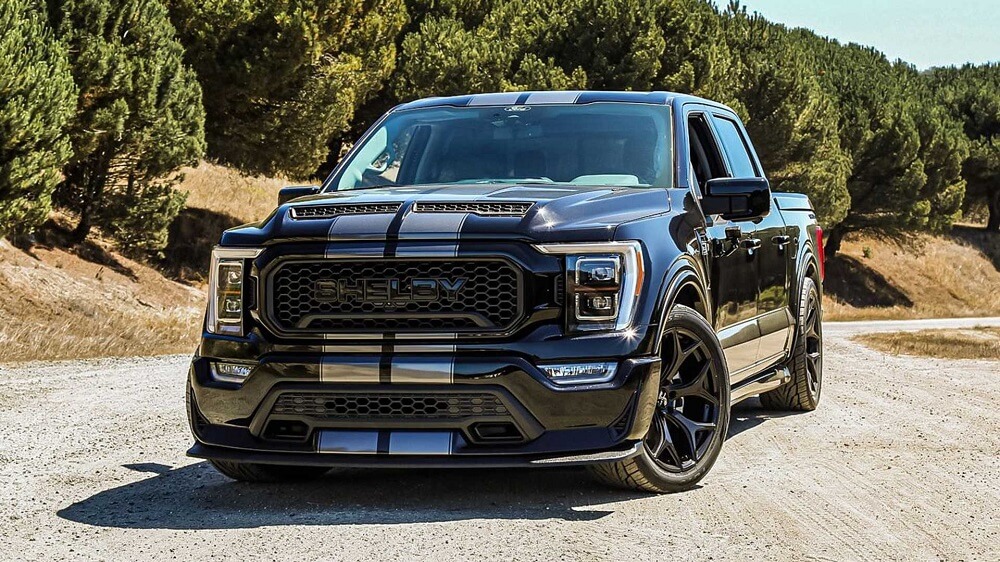 Comparing Fuel Efficiency of American Made Trucks
When it comes to buying a truck, fuel efficiency is often a key consideration. With rising fuel costs and increased awareness of environmental impact, finding a truck that balances power with efficiency is essential.
In this section, we'll take a closer look at the fuel efficiency of American made trucks and compare some of the top contenders.
1. Ford F-150
The Ford F-150 has long been praised for its fuel efficiency. With its aluminum body construction and innovative EcoBoost engine options, the F-150 delivers impressive fuel economy without compromising on performance.
Whether you opt for the 2.7L EcoBoost or the 3.5L EcoBoost engine, you can expect solid fuel efficiency for a full-size truck.
2. Chevrolet Silverado 1500
The Chevrolet Silverado 1500 is another popular choice among truck enthusiasts. While not as fuel-efficient as the F-150, the Silverado offers a range of engines that cater to different needs.
The available 3.0L Duramax diesel engine is especially noteworthy, delivering excellent fuel economy for a truck of its size.
Read also: Are New Chevy Trucks Reliable? A Comprehensive Look
3. Ram 1500
The Ram 1500 has made significant strides in recent years to improve its fuel efficiency. The introduction of the eTorque mild hybrid system has helped boost efficiency without sacrificing power.
With various engine options, including the efficient 3.6L Pentastar V6 and the 3.0L EcoDiesel V6, the Ram 1500 offers respectable fuel economy for a truck in its class.
4. GMC Sierra 1500
The GMC Sierra 1500 shares many similarities with the Silverado 1500, including its engine options. While the Sierra may not have the same level of fuel efficiency as some of its competitors, it still offers decent economy considering its size and performance capabilities.
Read also: Best Gas Mileage Truck and Most Affordable
When comparing the fuel efficiency of these American made trucks, it's important to consider factors such as engine size, transmission options, and driving conditions. While the Ford F-150 generally stands out for its fuel efficiency, the other trucks in this comparison offer their own unique advantages in terms of power and capability.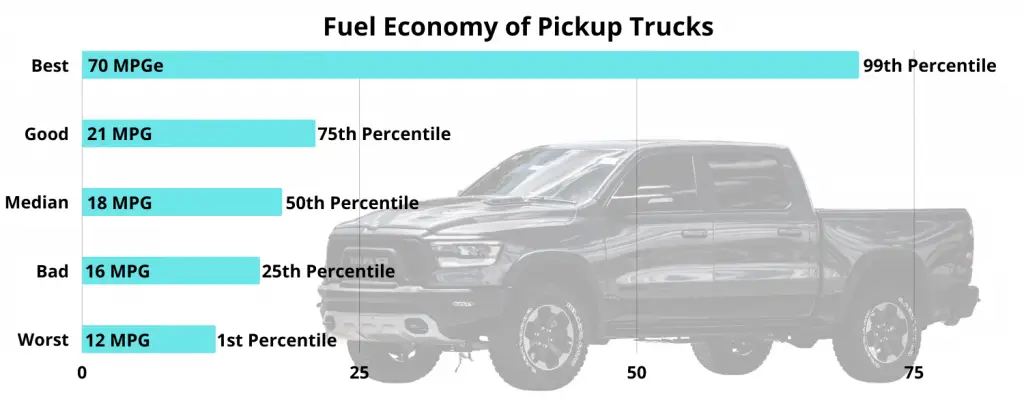 Overall, while no truck can match the fuel efficiency of a compact car, the advancements made by these American made trucks have significantly improved their fuel economy. Whether you prioritize fuel efficiency or raw power, there is an American made truck to suit your needs, without compromising on performance.
When considering your options, be sure to weigh the trade-offs and select the truck that best fits your lifestyle and requirements.
| Truck Model | Fuel Efficiency (MPG) |
| --- | --- |
| Ford F-150 | 20 city / 26 highway |
| Chevrolet Silverado 1500 | 16 city / 23 highway |
| Ram 1500 | 20 city / 25 highway |
| GMC Sierra 1500 | 15 city / 21 highway |
Remember, while fuel efficiency is important, it's just one aspect to consider when choosing a truck. Take the time to test drive different models and assess their performance, features, and reliability before making your final decision.
Safety Ratings of American Made Trucks
When it comes to choosing a truck, safety is undoubtedly a top priority. American made trucks have a reputation for durability and power, but how do they fare in terms of safety? Let's take a closer look at the safety ratings of these trucks to help you make an informed decision.
Overall Safety Ratings
American made trucks have performed well in safety tests conducted by various organizations such as the National Highway Traffic Safety Administration (NHTSA) and the Insurance Institute for Highway Safety (IIHS). These organizations evaluate vehicles based on crashworthiness and crash avoidance/mitigation.
Crashworthiness
Crashworthiness refers to a vehicle's ability to protect its occupants during a crash. American made trucks consistently receive high marks in this category.
They are designed with advanced safety features such as sturdy frames, reinforced cabins, and multiple airbags to minimize the impact of a collision.
Crash Avoidance and Mitigation
In addition to crashworthiness, crash avoidance and mitigation systems play a crucial role in preventing accidents or reducing their severity. American made trucks are equipped with advanced technology like forward collision warning, automatic emergency braking, and lane departure warning to help drivers avoid potential collisions.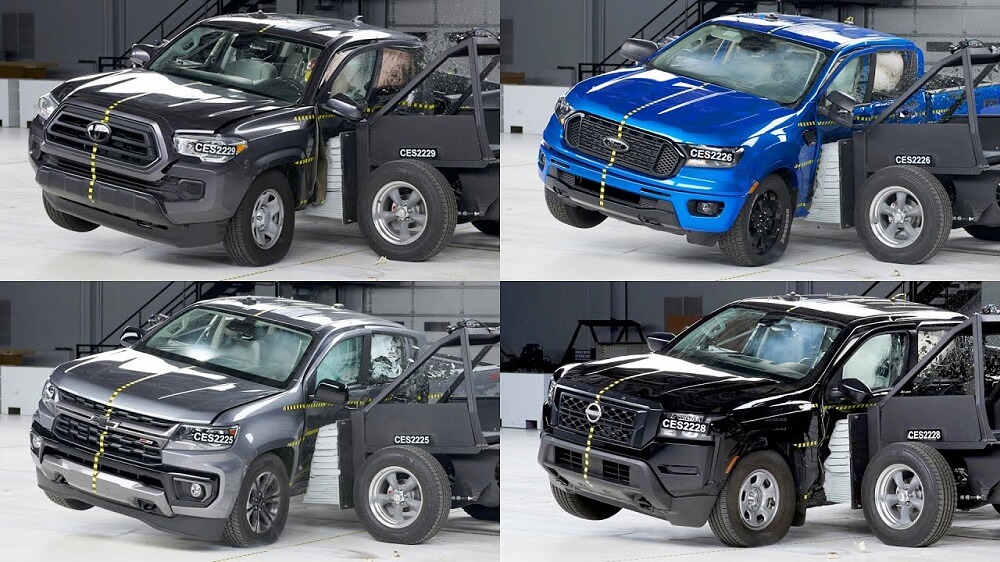 Safety Test Results
Here are some of the safety ratings for popular American made trucks:
Chevrolet Silverado: Received a 5-star overall safety rating from the NHTSA and a Top Safety Pick rating from the IIHS.
Ford F-150: Also received a 5-star overall safety rating from the NHTSA and a Top Safety Pick rating from the IIHS.
Ram 1500: Earned a 4-star overall safety rating from the NHTSA and was named a Top Safety Pick by the IIHS.
Please note that these ratings may vary depending on the specific model and year of the truck. It's always recommended to check the most up-to-date safety ratings for the exact vehicle you're interested in.
Reliability and Maintenance of American Made Trucks
When it comes to reliability and maintenance, American made trucks have long been recognized for their durability and impressive performance. Built to withstand tough conditions and deliver exceptional power, these trucks have gained a reputation for being dependable workhorses.
Key Factors for Reliability and Maintenance of American Made Trucks
Quality Manufacturing Standards
Robust Engines
Accessible Parts and Service
Dedicated Maintenance Support
Resale Value
Let's delve into the key factors that contribute to the reliability and easy maintenance of American made trucks.
Quality Manufacturing Standards
American truck manufacturers adhere to stringent quality manufacturing standards, ensuring that every component is built with precision and durability in mind. From the engine to the transmission, suspension, and chassis, each part is designed to withstand heavy loads and rough terrains.
This commitment to quality translates into trucks that require less frequent repairs and offer greater longevity.
Robust Engines
One of the standout features of American made trucks is their robust engines. Whether it's a V6 or a V8, these trucks are known for their impressive horsepower and torque, enabling them to tackle any job with ease.
The engines are designed to deliver optimal performance and minimize potential maintenance issues, resulting in a smoother and more reliable driving experience.
Accessible Parts and Service
Another advantage of owning an American made truck is the easy accessibility of parts and service. With a vast network of dealerships and service centers across the country, getting your truck serviced or finding replacement parts is convenient and hassle-free.
This accessibility not only saves you time but also reduces maintenance costs, as parts are readily available without having to search extensively or wait for weeks.
Dedicated Maintenance Support
American truck manufacturers prioritize customer satisfaction, offering dedicated maintenance support to keep your truck running smoothly. They provide detailed maintenance schedules, owner's manuals, and online resources to guide you through routine maintenance tasks.
Sticking to these recommended maintenance practices ensures that your truck operates optimally and minimizes the risk of unexpected breakdowns.
Resale Value
Reliability and easy maintenance directly contribute to the resale value of American made trucks. Their reputation for dependability and long-lasting performance increases their desirability in the used truck market.
When it's time to sell or trade in your truck, you can expect a higher resale value compared to other vehicles, providing you with a better return on your investment.
Customization Options for American Made Trucks
American made trucks are known for their ruggedness, durability, and versatility. They are built to handle tough jobs and provide an excellent platform for customization. Whether you use your truck for work or play, there are a variety of customization options available to make your truck uniquely yours.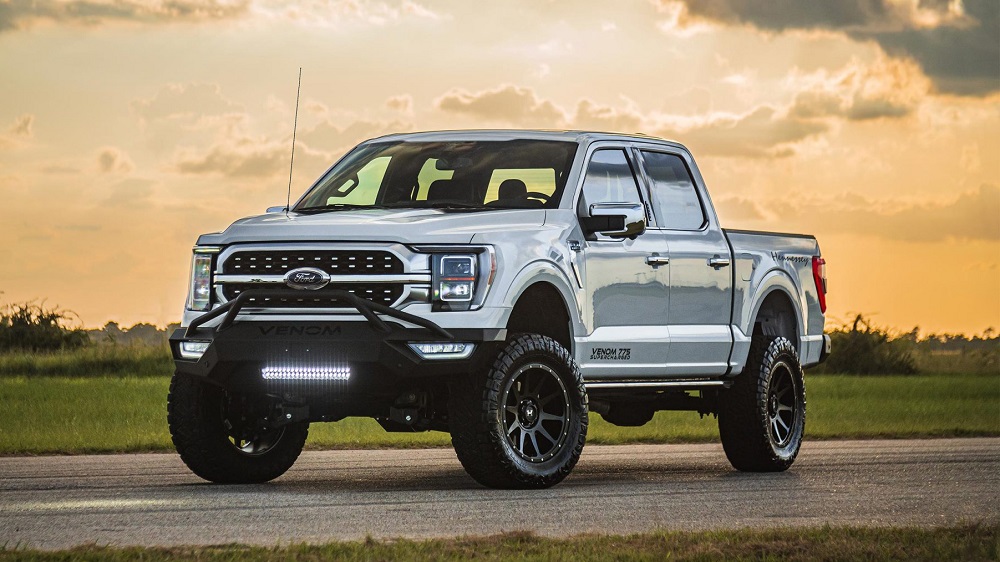 Exterior Customization
One of the first things you may consider when customizing your truck is its exterior appearance. You can enhance the aesthetics and functionality of your truck with a range of exterior accessories, including:
Grille Guards: Protect the front end of your truck while giving it a more aggressive look.
Running Boards: Provide a convenient step to make it easier to get in and out of your truck.
Bed Covers: Keep your cargo safe and secure while adding a sleek look to your truck.
Fender Flares: Give your truck a more rugged and off-road-ready appearance.
Tonneau Covers: Provide protection for your truck bed, while also improving fuel efficiency.
Lighting Upgrades: Upgrade your headlights, fog lights, or light bars for improved visibility and style.
Read also: Best New Small Truck and Most Affordable on The Market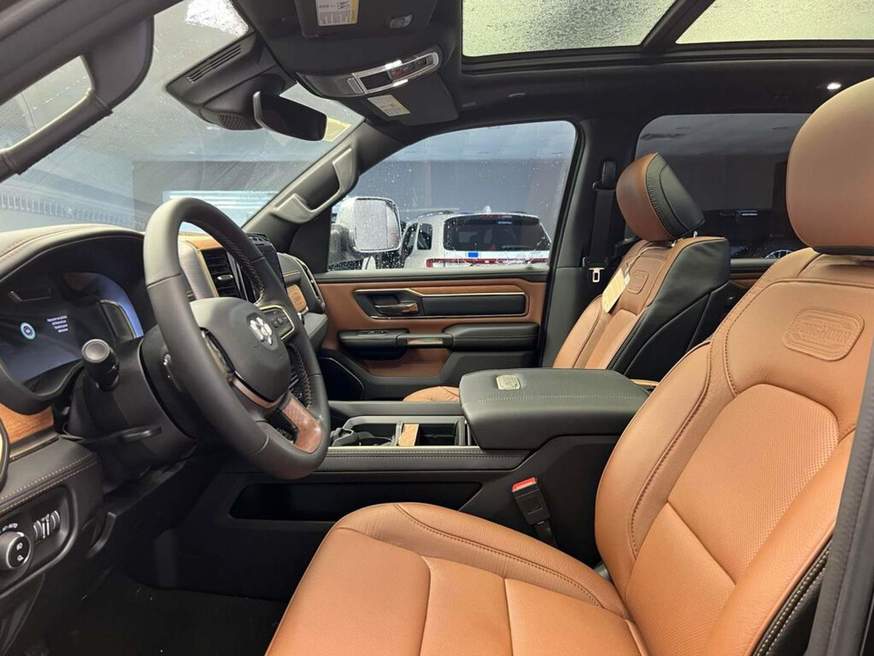 Interior Customization
The interior of your truck is where you spend a lot of your time, so it's important to make it comfortable and functional. Here are some popular interior customization options:
Seat Covers: Protect your seats from wear and tear while adding a custom touch.
Floor Mats: Keep your truck's interior clean with durable, all-weather floor mats.
Infotainment Systems: Upgrade your truck's audio system, navigation, and connectivity options.
Storage Solutions: Add extra storage compartments or organizers to keep your truck organized.
Custom Upholstery: Enhance the look and comfort of your seats with custom upholstery options.
Performance Customization
If you're looking to boost your truck's performance, there are several options available:
Exhaust Systems: Improve horsepower and fuel efficiency while giving your truck a more aggressive sound.
Cold Air Intakes: Increase air flow to the engine for improved performance.
Suspension Upgrades: Enhance your truck's off-road capability or improve its towing capacity.
Engine Tuning: Optimize your truck's engine performance for better power and responsiveness.
Off-Road Customization
For those who enjoy off-roading, there are numerous customization options available to tackle rough terrains:
Lift Kits: Increase ground clearance for better off-road capability.
Off-Road Tires: Choose tires with aggressive tread patterns for improved traction.
Skid Plates: Protect your truck's undercarriage from rocks, branches, and other obstacles.
Winches: Equip your truck with a winch for self-recovery or assisting others.
Off-Road Lights: Add extra lighting for better visibility in off-road conditions.
American made trucks offer a wide range of customization options, allowing you to tailor your truck to your specific needs and style. Whether you're looking to enhance the aesthetics, improve performance, or take your truck off the beaten path, there are endless possibilities for customization.
Pricing and Financing Options for American Made Trucks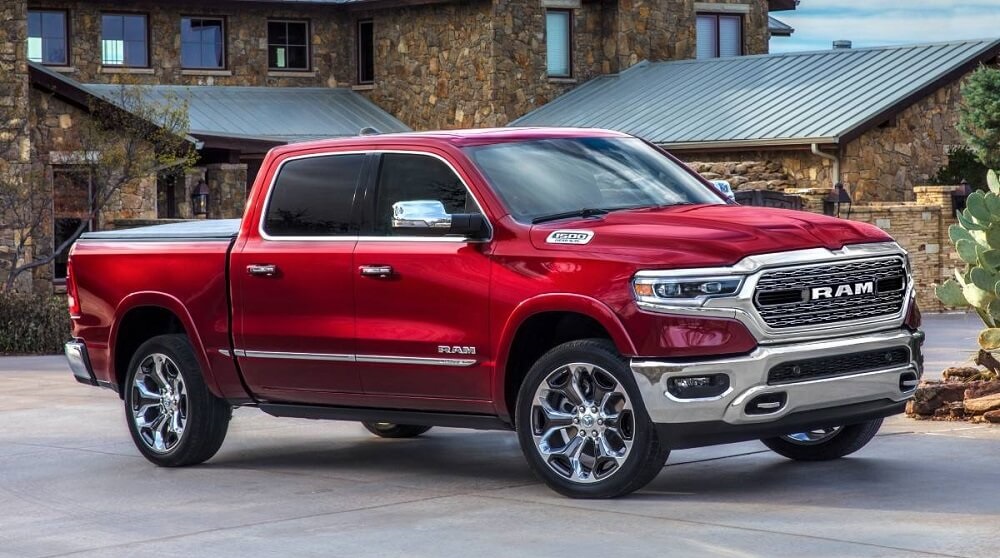 When it comes to buying an American made truck, pricing and financing options are important factors to consider. Luckily, there are various options available to suit every budget and financial situation. Here are a few key points to keep in mind:
1. Manufacturer's Suggested Retail Price (MSRP)
The MSRP is the price suggested by the manufacturer for a new vehicle. This is a good starting point to understand the baseline cost of the truck you're interested in. However, keep in mind that dealerships may offer different pricing based on factors such as location and demand.
2. Negotiation and Incentives
Dealerships often have room for negotiation, allowing you to potentially lower the price of the truck. Additionally, manufacturers may offer different incentives, such as cashback offers or discounted financing rates, to make the purchase more appealing. It's worth researching any current promotions or offers before making your decision.
3. Financing Options
Financing a truck purchase is a common choice for many buyers. There are multiple options available, including:
Bank Loans: Many banks offer loans specifically for vehicle purchases, providing you with the funds needed to buy your American made truck. Interest rates and terms may vary, so it's essential to shop around and compare offers to find the best deal.
Dealership Financing: Dealerships often have relationships with financial institutions and can offer financing options directly. This can be convenient, as you can arrange the loan and purchase the truck in one place. However, it's crucial to carefully review the terms and conditions of the loan before signing any agreements.
4. Lease Options
Leasing a truck is another viable option for those looking for lower monthly payments and the ability to upgrade vehicles more frequently. With a lease, you essentially pay for the use of the truck over a specified period. However, it's important to consider mileage limitations and any potential fees associated with lease termination.
5. Trade-in Value
If you currently own a vehicle, trading it in can help offset the cost of your new truck. Dealerships often provide trade-in appraisals, where they assess the value of your vehicle and deduct that amount from the purchase price.
It's beneficial to research the market value of your current vehicle beforehand to ensure you're getting a fair deal.
When considering the pricing and financing options for American made trucks, it's important to evaluate your budget and personal financial situation. Take the time to compare offers, do your research, and consider seeking advice from a financial professional if needed.
With careful consideration, you can find the right pricing and financing options that suit your needs and make your American made truck purchase a reality.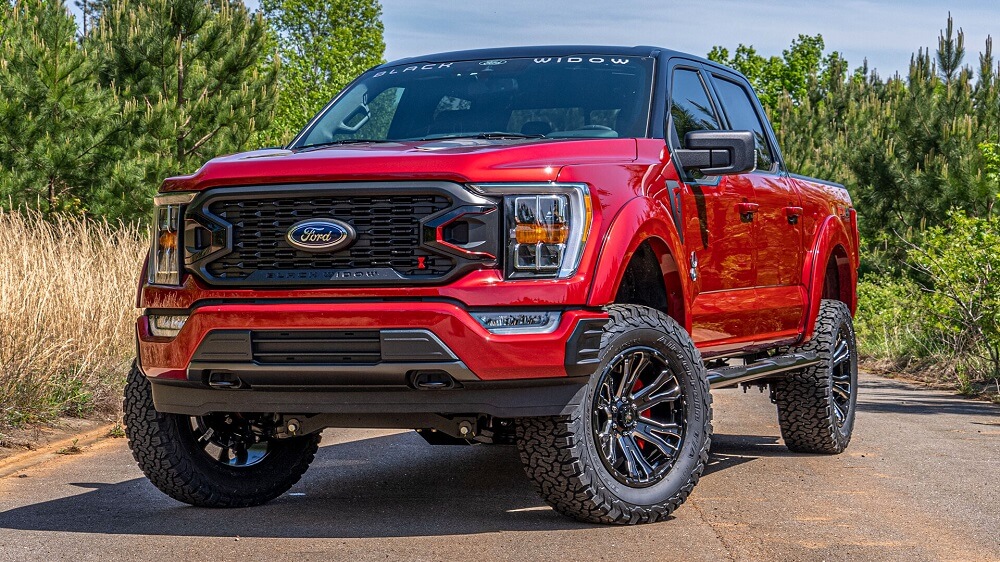 So, which is the Best American Made Truck?
So, after carefully analyzing and comparing various factors, the Ford F-150 stands out as the most American-made truck. Thanks to its domestic manufacturing, commitment to sourcing parts from American suppliers, significant economic impact, and iconic status in the American automotive industry.
However, it's worth considering other trucks that also contribute to the American economy and offer exceptional quality and performance. The Ram 1500 and Chevrolet Silverado, for instance, have assembly plants in the United States and utilize American suppliers as well.
Ultimately, the choice of which truck to buy is a personal one, and there are several excellent options available. Whether you prioritize American manufacturing, brand loyalty, or specific features, the most important thing is to find a truck that meets your needs and suits your preferences.
More from Trucksbrands.com:
2022 Ford F150 Bed Liner Cost and Consideration
Ford Tailgate Protector: How to Clean and Remove Rust?