USA Truck Terminal Locations Trucksbrands.com – If you're looking for information about USA truck terminal locations, you've come to the right place. Finding the right terminal location is crucial for efficient and timely transportation of goods across the country.
In this article, we'll explore some key factors to consider when selecting a truck terminal and highlight a few popular locations known for their strategic positioning and excellent facilities.
Let's delve into some specific areas in the USA that are renowned for their well-established terminals catering to various industries. Whether you're shipping perishable goods or heavy machinery, knowing which regions boast top-notch terminals will help streamline your logistics operations.
Remember that finding the right truck terminal location involves careful consideration of your unique business requirements along with thorough research into each potential site's offerings. By taking these factors into account, you'll be one step closer to optimizing your supply chain network within the USA.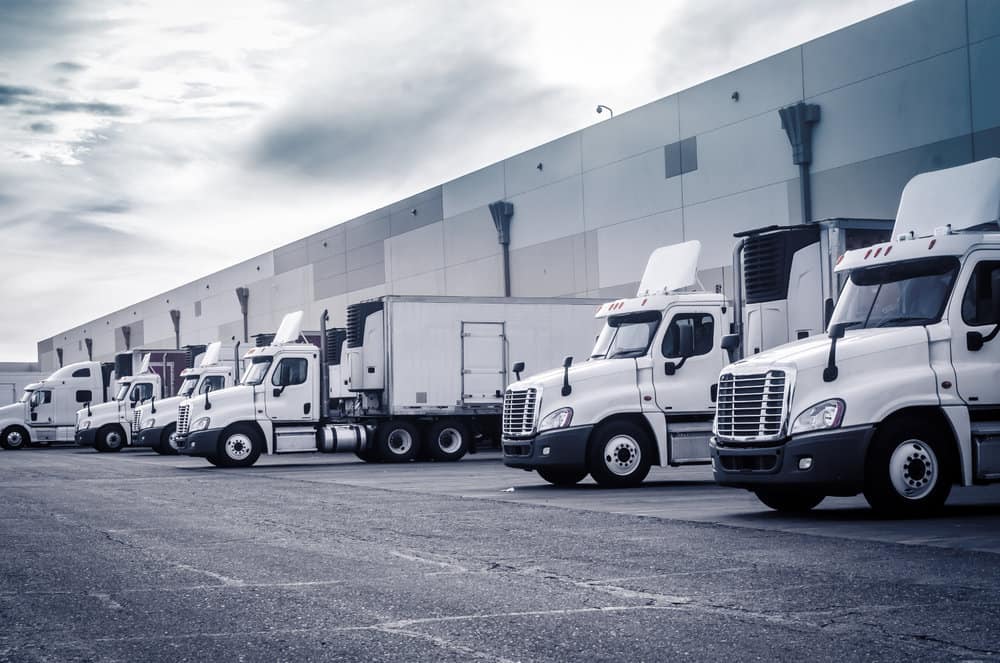 Credit:
truckingtruth
usa-truck
craft
USA Truck Terminal Locations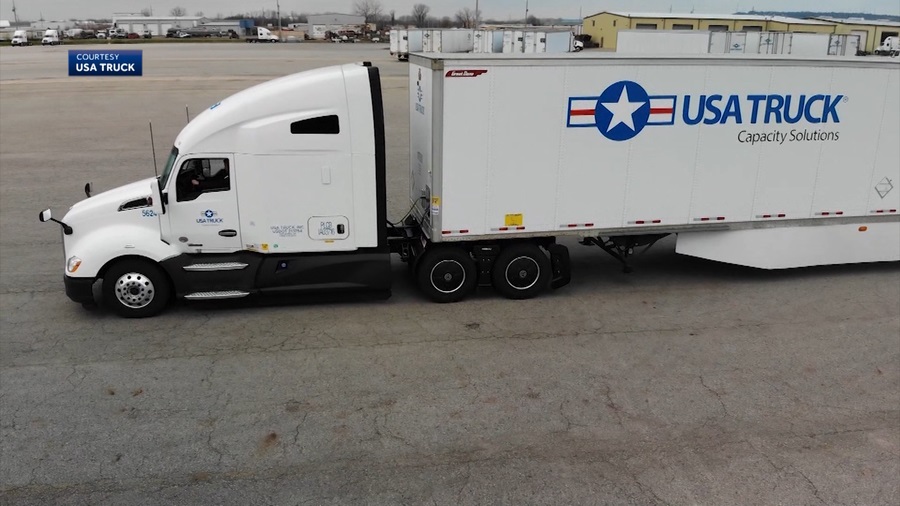 USA Truck is a transportation and logistics service provider with Head Office in Van Buren, AR. The company got its start in 1983 as Crawford Produce, Inc. (CPI) with fewer than 10 tractors in operation.
CPI was incorporated under the name USA Truck in September 1986 and purchased by management in January 1989. The initial public offering of our common stock was completed in March 1992.
USA Truck Capacity Solutions services are include truckload, dedicated contract carriage, intermodal and brokerage spot market throughout North America. It is the 26th largest truckload carrier in the U.S. with more than 2,200 driver team members.
USA Truck has various terminal locations throughout the United States. These terminals serve as operational hubs where drivers can pick up and drop off loads, receive maintenance services, and more.
All USA Truck Locations
Van Buren (HQ), AR
3200 Industrial Park Rd. Van Buren, AR 72956, United States
Phone: 1-800-872-8782
Laredo, TX
United States
4202 Pan American Blvd
Chicago, IL
E 168th St, South Holland, IL 60473, United States
Phone: +1 708-566-4862
Tipp City, OH
1777 N Dixie Dr, Tipp City, OH 45371, United States
Phone: +1 937-669-6001
Waxahachie, TX
7240 N Interstate Hwy 35 E, Waxahachie, TX 75165, United States
Phone: +1 972-677-6174
West Memphis, AR
2600 N Service Rd, West Memphis, AR 72301, United States
Phone: +1 870-732-7400
Carlisle, PA
1220 Newville Rd, Carlisle, PA 17013, United States
Phone: +1 717-701-4223
Atlanta, GA
5963 Lee's Mill Rd, Forest Park, GA 30297, United States
Oak Brook, IL
1000 Jorie Blvd Oak Brook IL 60523, United State
Phone: +1 630-684-0601
To find the most up-to-date information about USA Truck terminal locations, we recommend visiting the official USA Truck website or using their contact information to inquire directly.
Finding the Best USA Truck Terminal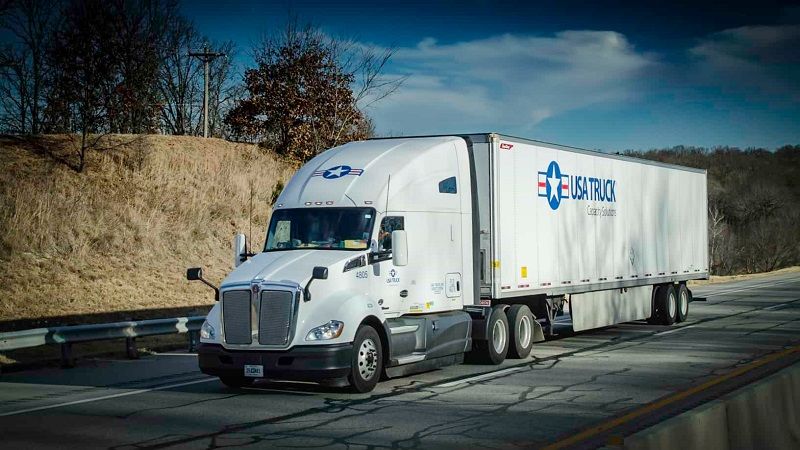 When it comes to finding the best USA truck terminal locations, there are a few key factors to consider. Whether you're a truck driver looking for a convenient place to rest and refuel or a logistics manager seeking an efficient hub for your fleet, here's what you need to know:
| Key Factors | |
| --- | --- |
| Location | Near major highways and industrial areas |
| Facilities | Spacious parking lots, amenities |
| Security | 24/7 surveillance and well-lit areas |
| Services | Maintenance shops, fueling stations |
| Operational Hours | Extended hours for flexibility |
Make an informed decision when selecting a truck terminal to optimize your operations and streamline logistics.
Read Also:
Long Haul Trucking Rates per Mile
Usa Trucking Tracking
USA Truck Terminal Equipment & Facilities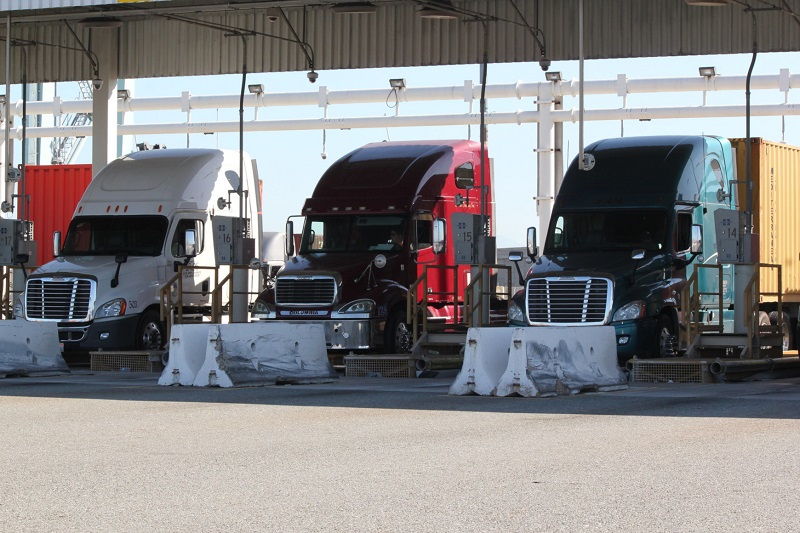 Truck terminals are also known as trucking terminals or truck stops. They are essential facilities in the transportation and logistics industry.
These terminals serve as crucial points of operation for commercial truck drivers, providing them with various services and facilities to support their long-haul journeys. Here are some common features and facilities you might find at USA truck terminals:
Fuel Stations that offer diesel fuel for trucks.
Rest Areas for where drivers can park their trucks, take breaks, and catch up on sleep.
Dining Facilities for trucker that often cater to the unique schedules and dietary preferences of truckers.
Showers and Restrooms facilities for drivers to freshen up.
Parking spots for trucks of various sizes, including overnight parking.
Maintenance Services that offer basic maintenance services, such as tire repair, oil changes, and minor repairs, to keep trucks in good working condition.
Wi-Fi and Communication for truck drivers to stay connected with their companies, families, and the outside world.
Truck Washing facilities to help drivers maintain the cleanliness of their vehicles.
Security systems and security personnel to ensure the well-being of drivers and their cargo.
Convenience Stores where truck drivers can purchase snacks, drinks, and other essentials.
ATMs and Banking Services to cater to the financial needs of truck drivers.
Lounge Areas for drivers to relax, watch TV, or socialize with other drivers.
Driver Services such as faxing, photocopying, and shipping services.
Weight Stations for trucks to ensure compliance with weight regulations..
Keep in mind that the facilities and services available at USA truck terminals can vary widely depending on the size, location, and ownership of the terminal. Some terminals might offer more extensive amenities, while others might provide just the basics.
Working at USA Truck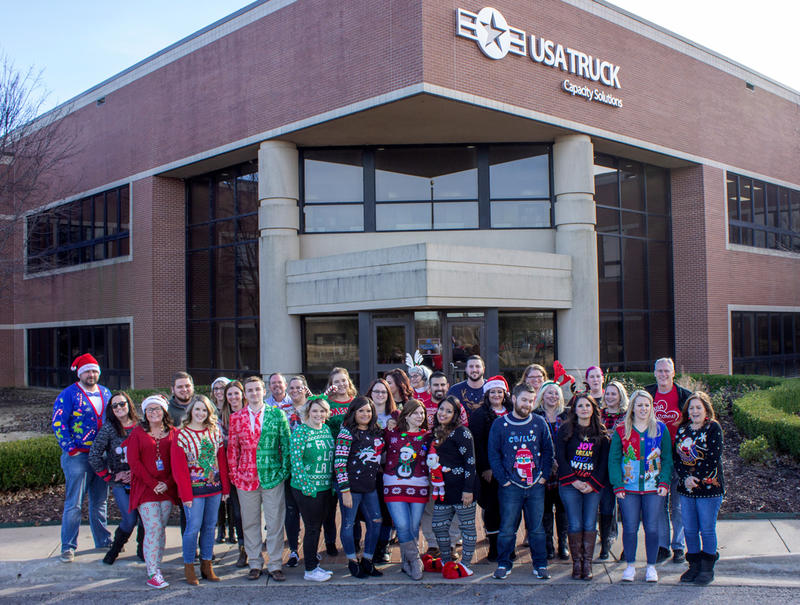 USA Truck is a transportation and logistics company that offers various trucking services including regional, dedicated, and OTR (over-the-road) solutions. Like other trucking companies, typically offers a range of positions including truck drivers, dispatchers, mechanics, administrative roles, and more.
To work as a truck driver, you'll need a Commercial Driver's License (CDL). If you're new to truck driving, you might need to attend a CDL training program. Some companies, including USA Truck, might offer training opportunities for new drivers.
If you're interested in working at USA Truck, you would need to go through their application process. This might involve submitting an online application, providing information about your experience and qualifications, and potentially participating in interviews or assessments.
Some trucking companies, including USA Truck, offer opportunities for career advancement. Find out if there's potential for growth within the company and what that might entail.
Read also:
8 Best Truck Driving Schools for Your Career
Truck Driving School In US for Foreigners
USA Truck Driver Salary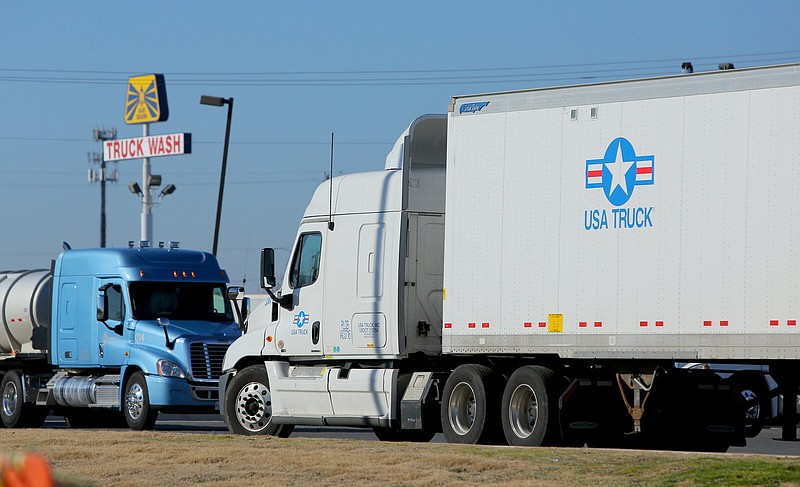 The many USA truck terminal locations scattered throughout the country represent great promise for truckers. They have come a long road trip to earn the salary and other benefits from these trucking industry.
However, a career in truck driving in the USA can offer both opportunities and challenges. It's a field that plays a crucial role in the economy by transporting goods across the country.
Truck driver salaries can vary widely based on factors like experience, type of driving, company size, and location. And at USA Truck Capacity Solutions, the drivers earn an average weekly salary of about $2,052.
Salary estimated from 19 employees, users, and past and present job advertisements on Indeed in the past 12 months. (Last updated: June 12, 2023). And here are the more USA Truck Driving salaries:
Local Driver – $80,534 per year (36 salaries reported)
Driver – $40,000 per year (30 salaries reported)
Van Driver – $975 per week (5 salaries reported)
Driver Trainer – $89,855 per year (44 salaries reported)
Shuttle Driver – $70,819 per year (6 salaries reported)
Delivery Driver – $798 per week (One salary reported)
Owner Operator Driver – $4,969 per week
Truck Driver – $1,158 per week
Independent Contractor – $21.62 per hour
Driver (Independent Contractor) – $908 per week
General Salaries of Truck Driver in the USA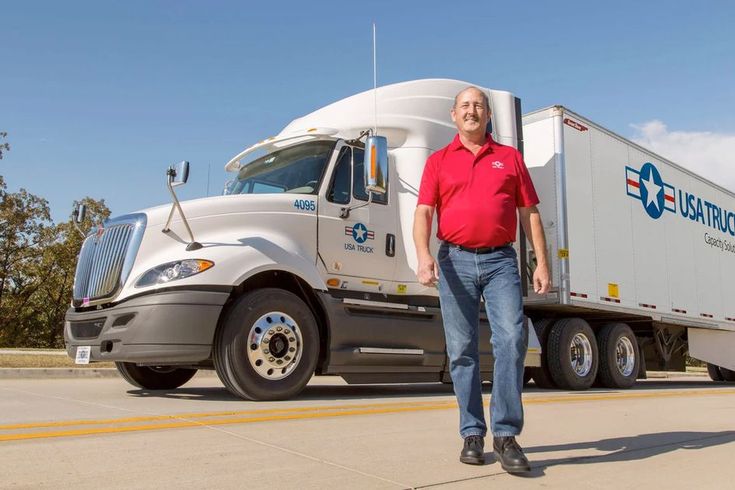 Truck driver salaries in the USA can vary widely based on several factors including the type of trucking, the company you work for, your level of experience, the region you work in, and the specific job responsibilities. Here is a general overview of truck driver salaries in the USA:
Entry-Level and Local Drivers: Entry-level truck drivers or those who drive locally (within a specific region or state) typically earn a starting salary ranging from $35,000 to $45,000 per year. These positions often involve less time on the road and shorter distances.
Over-the-Road (OTR) Drivers: OTR drivers, who drive long distances across different states, tend to earn more due to the extended time they spend on the road. Their salaries can range from $45,000 to $70,000 or more per year. Some OTR drivers may also receive bonuses based on miles driven.
Specialized and Experienced Drivers: Truck drivers who specialize in certain types of cargo can command higher salaries. Additionally, drivers with several years of experience and a clean driving record can earn higher wages.
Owner-Operators: Some truck drivers choose to become owner-operators, meaning they own and operate their own trucks. Some successful owner-operators can earn well above the average truck driver salary.
Unionized Drivers: Some truck drivers belong to labor unions, which can impact their wages. Unionized drivers may have negotiated contracts that provide better pay and benefits compared to non-unionized drivers.
It's important to note that these figures are approximate and can change over time. For the most up-to-date and accurate information about truck driver salaries, we recommend checking websites related to trucking and logistics.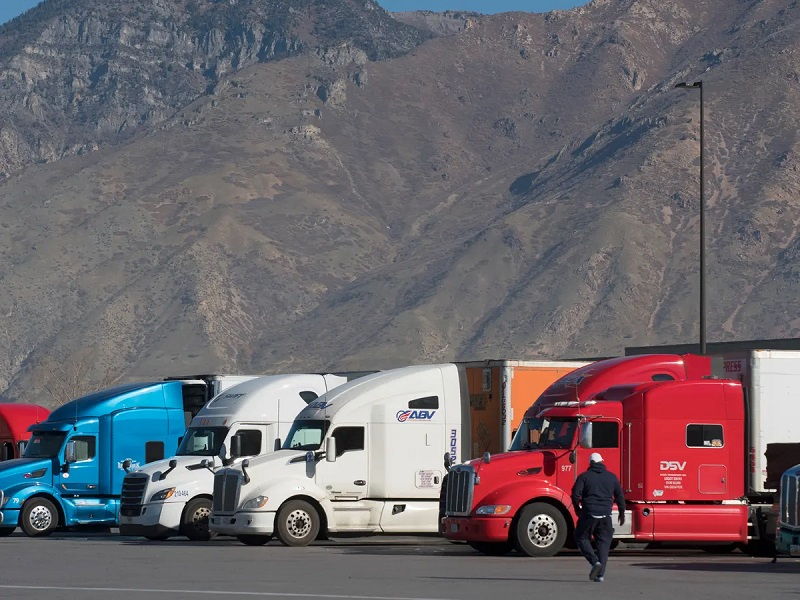 More from Trucksbrands.com:
Best Truck Driving Company Career Prospect and Salary
GPS Tracking for Semi Trucks: Enhancing Efficiency and Security on the Road
Craigslist 18 Wheelers for Sale: Find Your Perfect Commercial Vehicle