Have you heard the Chevy Meteor? Chevrolet cheekily wanting to "kill the dinosaurs" with their high performance Silverado pickup.
Chevrolet wanted to make a more extreme version of the Silverado pickup, which was meant to properly fight with the dinosaur trucks.
The project is often called "Meteor" because "it's what killed the dinosaurs." Although actually the name is not quite right, because technically, meteors burn up in the earth's atmosphere, while those that reach the ground are called meteorites.
The Chevy Meteor will be an upgraded version of the ZR2 that will compete with the Ram 1500 TRX and Ford F-150 Raptor. While it is still a rumor and the name is technically incorrect, now, GM offers the tantalizing notion that an ultimate off-road Silverado (Project Meteor) could have a real name: "ZRX."
Read also: Best Used Pickup Truck to Buy (Based on The Reliability Ratings)
What Might a Chevy Meteor look like?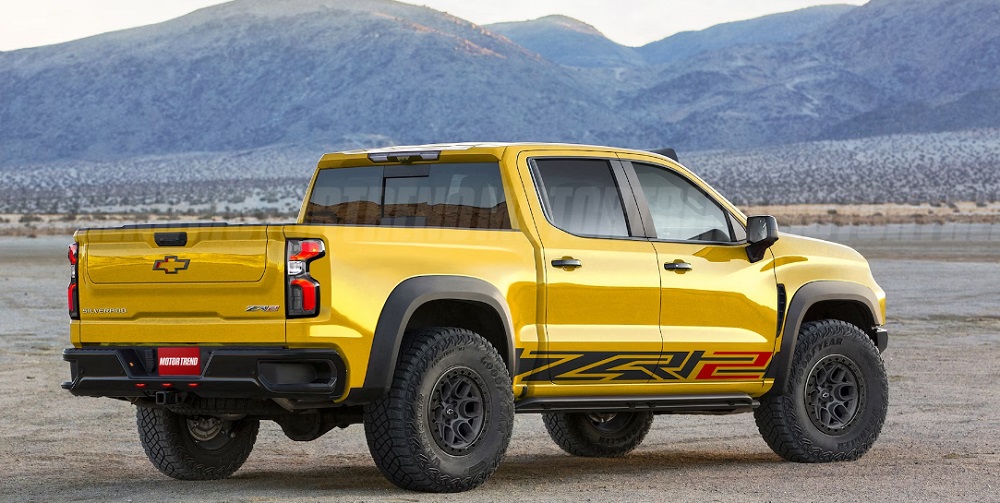 The folks at Motor Trend worked with designer Abimelec Arellano to create a concept render in a bright yellow hue. To muscle up the ZR2 under the skin, they thought it needed more suspension travel and widening the body.
The longer front suspension arms needed to widen the body, as Ford did with the Raptor. For rear suspension, just use leaf springs and longer shackles , which matched a Raptor with a triangulated four-link rear suspension.
How is the Chevy ZR2 Meteor Specs be?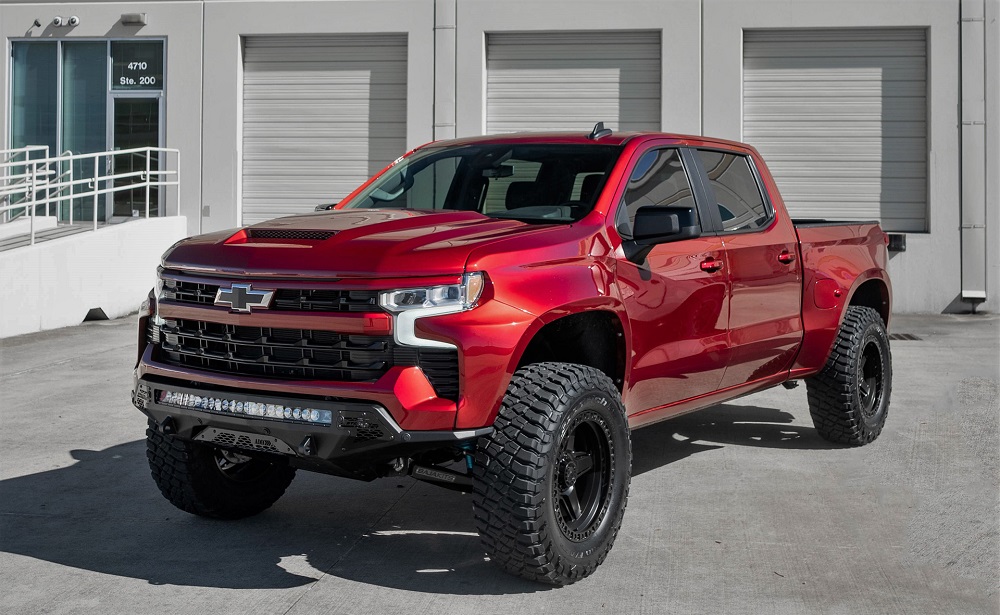 Despite the current Silverado ZR2 has impressive off-road capability, the potent 420-hp, 6.2-liter V-8 under its musclebound hood still a long way from the 702-hp Ram TRX or the bonkerballs 700-hp Raptor R.
Therefore, to realize the idea of a Raptor-beatin' ZR2 we need more powerful engine to fitted on the 'Chevy meteor'.
Fortunately, as Motor Trend points out, the powertrain already exists within GM's lineup. Chevy has a 6.2-liter supercharged V-8 as seen in the CT5-V Blackwing, the engine produces 668 hp and 659 lb-ft of torque.
The Chevy ZR2 Meteor also expected to have suspension tweaks, clearance lights and bigger wheels. Suspension travel will be increased to 13 inches at the front and 14 inches at the rear.
Read also: Diesel Pickups for Sale on Craigslist: Find the Perfect Heavy-Duty Vehicle
Is Chevy 'Project Meteor' a real thing?
The thought of a high-performing Silverado to beat the TRX and Raptor R is fun. But will GM really do it through its Meteor Project?
Of course, only the folks at GM know for sure, but we hope so. Some rumors even say that Chevy has planned a ZR_ emblem for the next generation Silverado.
Regardless of whether the meteor project from Chevy is true or not, you can still have the high-performance trucks that exist today. They have their own unique abilities, are powerful and comfortable for everyday driving.
The Current Top Off-Road Trucks
When looking for a powerful off-road truck to handle any terrain, The Silverado ZR2, Ford Raptor, and Ram TRX are three exceptional options to consider. Each of these trucks offers impressive performance and capabilities.
These trucks brings something unique to the table in terms of performance capabilities and features. It ultimately comes down to your specific needs and preferences as an adventurous driver.
The Silverado ZR2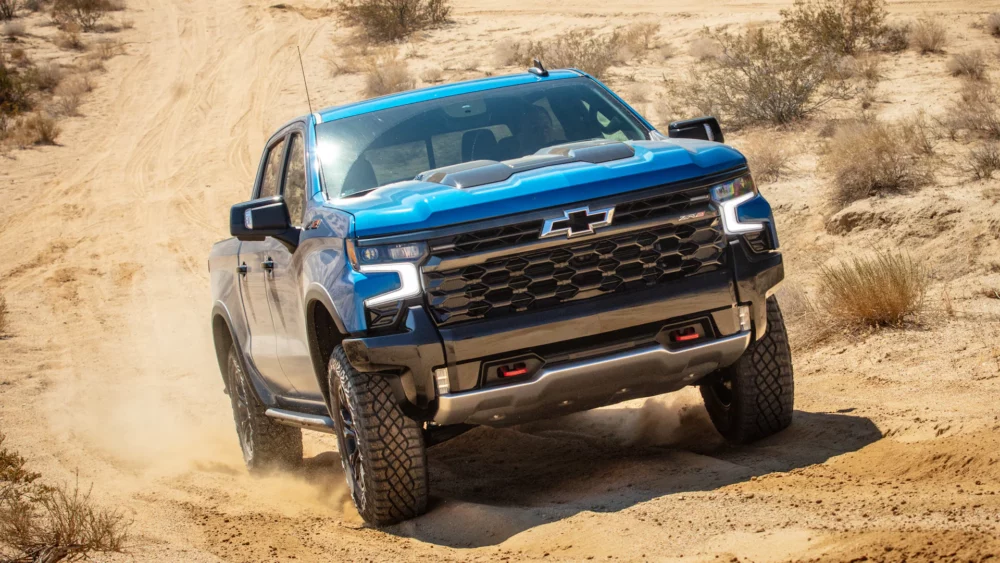 When it comes to off-road performance and ruggedness, the Silverado ZR2 holds its own against its competitors, the Ford Raptor and Ram TRX. Let's take a closer look at what sets the Silverado ZR2 apart from the rest.
Power and Performance
| Engine Type | V8 |
| --- | --- |
| Displacement | 6.2L |
| Horsepower | 650 hp |
| Torque | 665 lb-ft |
Off-Road Capabilities:
lifted suspension
skid plates
locking front and rear differentials
specially designed off-road tires.
Technology and Safety Features:
Advanced Trailering System
Multimedia Infotainment System
Driver Assistance Features
Customization Options:
To cater to individual preferences and needs, Chevrolet offers various customization options for the Silverado ZR2. You can choose from different bed lengths, cab configurations, and exterior colors to make your truck truly unique.
The Ford Raptor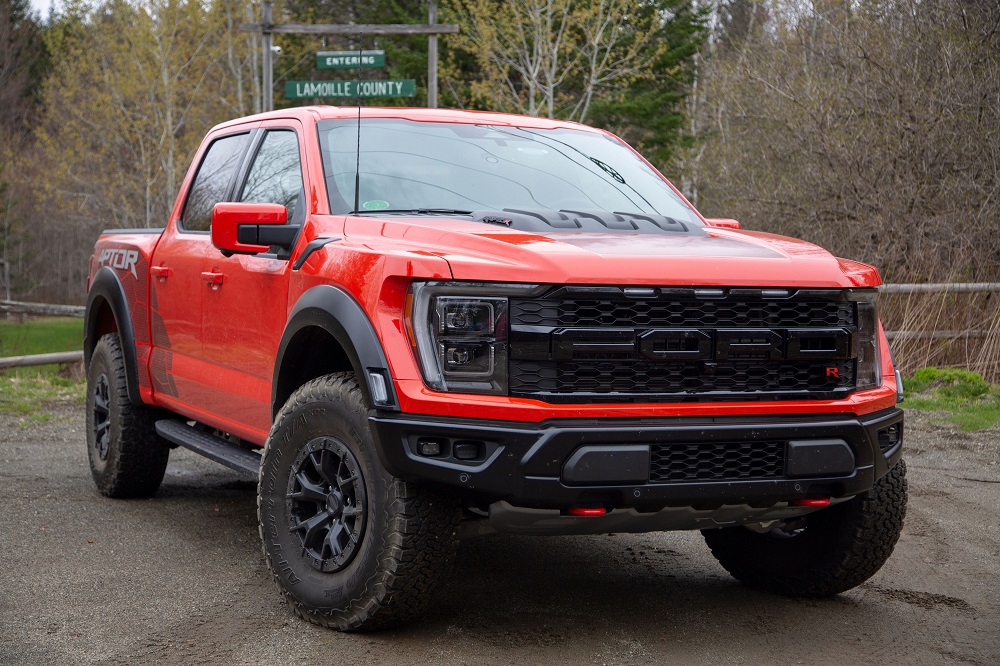 When it comes to off-road performance and sheer power, the Ford Raptor is a force to be reckoned with. Let's dive into what sets this beast apart from its competitors, the Silverado ZR2 and Ram TRX.
Engine Power:
| Engine Type | V8 |
| --- | --- |
| EcoBoost V6 | 3.5L |
| Horsepower | 450 hp |
| Torque | 510 lb-ft |
Suspension System:
The Fox Live Valve shocks provide exceptional damping capabilities,
The class-exclusive Trail Control feature
Off-Road Capability:
Its Terrain Management System offers six distinct driving modes tailored to different conditions such as mud/sand, rock crawl, and Baja mode for high-speed desert racing.
Read also: 2024 Ford F150- Everything You Should Know
The Ram TRX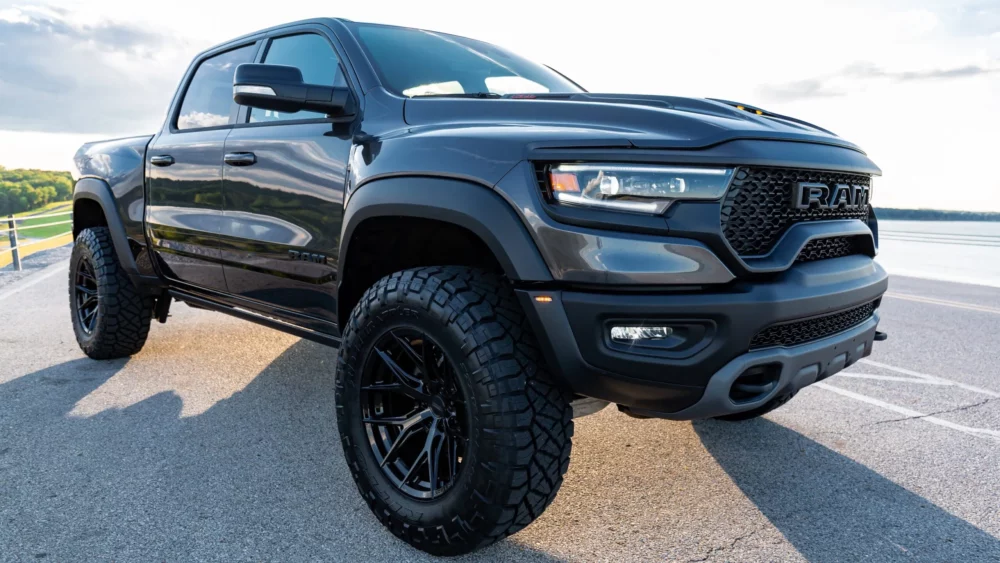 The Ram TRX is a formidable contender in the world of off-road trucks. With its powerful engine, rugged design, and impressive capabilities, it's certainly worth considering when comparing it to other popular models like the Silverado ZR2 and Ford Raptor.
Read also: 2022 Ram 1500 Bed Liner Mopar Benefits and Considerations
Engine Power and Performance:
| Engine Type | V8 |
| --- | --- |
| Supercharged Hemi V8 engine | 6.2L |
| Horsepower | 702 hp |
| Torque | 650 lb-ft |
It boasts an impressive top speed of 118 mph and can go from 0 to 60 mph in just 4.5 seconds.
Off-Road Capabilities:
Advanced four-wheel-drive system with multiple drive modes
Bilstein dampers and active suspension components
Conclusion
Chevy 'meteor project' is something that many Chevy truck lovers have imagined. They really hope that this brand again presents competitors to face the 'dinosaurs'.
The Chevy Meteor is predicted to be the successor to the current Silverado ZR2, which is expected to have higher performance with a 700HP engine. Regardless of whether this rumor is true or not, you currently still have a choice of a high off-road performance pickup truck.
If you prioritize towing capacity and agile handling, the Silverado ZR2 might be your first choice. For the adrenaline junkie looking for a thrilling high-speed off-road adventure, the Ford Raptor can be the perfect match.
And if dominating on-road and off-road performance with jaw-dropping horsepower is your priority, the Ram TRX could be the truck for you. In the end, the choice between these three amazing trucks comes down to personal preference and specific needs.
More from Trucksbrands.com:
Pickup Truck Bed Liners Near Me for DIY Project
Old Pickup Trucks for Sale by Owner Inspection Checklist